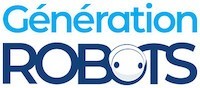 My Cart
0
item(s)
-
€0.00
There are no more items in your cart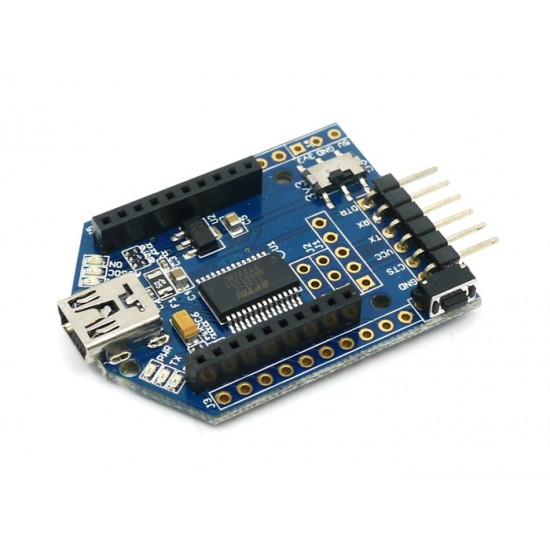 UartSBee V4 Adaptor
A UartSBee Adaptor module for programming your Arduino or compatible board, while benefiting from wireless communication via a Bee module.
DISCONTINUED PRODUCT
UartSBee V4 Adaptor: programming, communication, connection
The UartSBee V4 Adaptor is above all a USB-to-serial adaptor. Fitted with an FT232 IC, it will allow you to program Arduino and Seeeduino type and other compatible boards, and to communicate with TTL/CMOS devices.
The UartSBee V4 INT110B2P adaptor is also equipped with BEE (20-pin 2 mm) sockets, so you can use XBee, Wifi Bee or Bluetooth Bee modules to establish a wireless connection between your Arduino board and your computer.
A new and improved UartSBee adaptor
Following on from the UartSBee V3.1 module, this fourth version of the adaptor includes the following improvements:
The module has an additional FT232RL connection pin
A USB 5V resettable fuse (PPTC) has been added
The Reset button for Bee modules is now a right-angle type.
Technical specifications of the INT110B2P UartSBee V4 Adaptor
FT232RL microprocessor
USB connectivity
Adaptor socket: XBee-compatible (2 mm female connector pin)
Interface: Mini-B USB (pin with 2.54 mm pitch)
Supply: 5 Vdc via USB
Output voltages: 3.3 or 5 Vdc (switchable)
Serial interface to USB 2.0
Indicator LEDs for UART and BEE operations
Bit bang mode possible (8 serial or SPI I/Os)
Reset button for Bee modules
Dimensions: 50 x 32 x 10 mm
RoHS compliant
Resources for the UartSBee V4 Adaptor
Additional explanations are available for the INT110B2P UartSBee Adaptor:
Customers who viewed this item also viewed