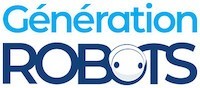 My Cart
0
item(s)
-
€0.00
There are no more items in your cart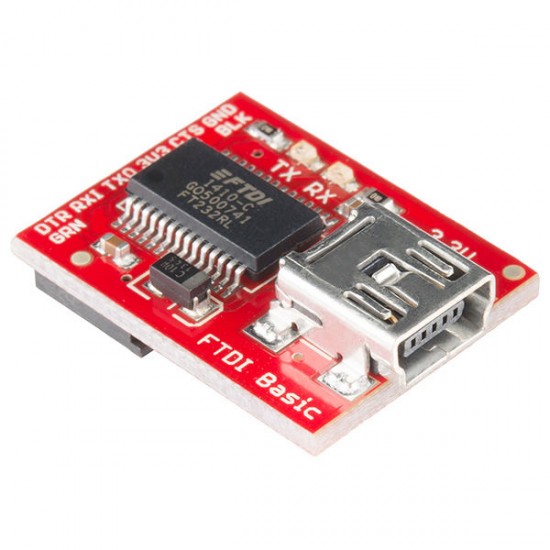 Mini-USB to Serial 3.3V FTDI Basic Breakout
SparkFun |
A-000000-01202
This mini-USB to serial FTDI module can be installed on your 3.3V Arduino boards without a USB connector and will equip your Arduino with the very clever auto-reset function!
DEV-09873 3.3V FTDI Basic Breakout
In order to reduce their production cost, lots of Arduino boards have been designed without a USB connector. The DEV-09873 3.3V FTDI Basic Breakout, based on the FT232RL circuit, therefore allows you to benefit from this type of mini-USB to serial converter.
The new version of this module is also more compact and smaller, but without comprising on its functionalities. Its 6-pin connector, for example, has simply been moved to the top of the board.
Uses of the Mini-USB to Serial 3.3V FTDI Breakout
The 3.3V FTDI module can be connected to your Arduino board using its 6-pin connector. The DTR pin adds a particularly interesting functionality, i.e. the auto-reset function, which allows you to reprogram your Arduino without having to manually press the board's reset button if you want to install a new program.
The DTR pin is connected to the FTDI cable's green wire.
Note: The Pro 328 board and the Lily Pad Board cannot be programmed without the FTDI module.
Technical specifications of the DEV-09873 FTDI Basic Breakout
Voltage: 3.3 Vcc
Dimensions : 25x18 mm
Resources for the DEV-09873 3.3V FTDI Basic Breakout

DEV-09873 3.3V FTDI Basic Breakout Schematic 
Customers who viewed this item also viewed