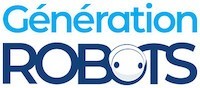 My Cart
0
item(s)
-
€0.00
There are no more items in your cart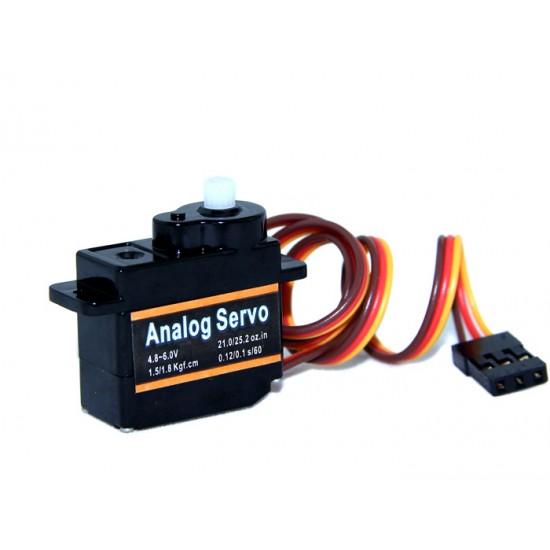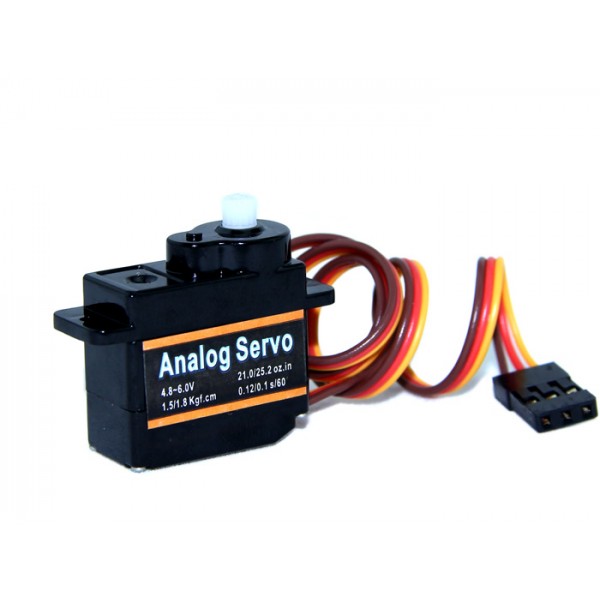 EMAX 9 g ESO8A High Sensitive Mini Servo
One of the smallest mini servos on the market, the ROB12745M servo motor is the ideal choice for your modelling operations and miniature creations!
DISCONTINUED PRODUCT
EMAX 9 g ESO8A High Sensitive Mini Servo: don't be misled by its size!
Supplied complete with 4 servo horns and 3 screws, the ROB12745M EMAX ESO8A Mini Servo is an extremely sensitive and reliable device for initial experimentation in the world of servo motors. Weighing in at less than 9 g, it's extremely easy to handle and incorporate into your first mechatron-ics projects.
On the technical side, this Mini Servo is fitted with a motor with 1.8 kg/cm torque @ 6 V and an op-erating speed of 0.10 s per 60°, again @ 6 V.
This servo motor can be driven from an Arduino board, a 6-Channel Servo Motor Controller for Raspberry Pi, or can be used as a complement to a Grove Starter Kit.
Uses for the EMAX 9 g ESO8A High Sensitive Mini Servo
"Small servomotor" often means "small performance" – but don't panic, this isn't always the case!
The high sensitivity and reliability of this ROB12745M Mini Servo means it can be fitted into a great many modelling and aeromodelling projects as an r/c (radio-controlled) servo.
You'll find it useful in a wide variety of compact mechatronics projects, and it's also an ideal servo motor for anyone wanting to learn about this type of motorised system.
Technical specifications of the EMAX 9 g ESO8A High Sensitive Mini Servo
Operating voltage: 4.2–6 V
Torque @ 4.8 V: 1.5 kg/cm
Torque @ 6 V: 1.8 kg/cm
Operating speed @ 4.8 V: 0.12 s/60°
Operating speed @ 6 V: 0.1 s/60°
Dimensions: 23 x 11.5 x 24 mm
Weight: 8.5 kg
Available plugs: FUT, JR
Operating temperature: 0–55 °C
Resources for the ROB12745M EMAX Mini Servo
Avoid wasting time, connect and use your High Sensitive Mini Servo rapidly thanks to these very useful links:
A comprehensive article on servo motors

Customers who viewed this item also viewed