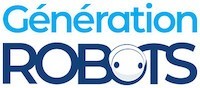 My Cart
0
item(s)
-
€0.00
There are no more items in your cart
13.56 MHz RFID / NFC Card Pack (x5)
This 13.56 MHz RFID / NFC Card Pack (x5) will be the key to starting your brand new creations in the field of RFID Near Field Communication technology! DISCONTINUED
13.56 MHz RFID / NFC Card Pack (x5): a range of up to 10 m!
Unlike low-frequency (125 kHz) transponders, NFC cards use an 13.56 MHz RFID frequency, which allows greater data communication at a distance of up to 10 m between the card and its reader.
13.56 MHz RFID / NFC Card Pack (x5): Applications
If you're fascinated by the Internet of Things and are bubbling over with ideas for projects based on RFID and NFC (Near Field Communication), this pack of 5 cards is just made for you! These cards' dimensions are very close to the standard credit card format (85.60 × 53.98 mm), making them perfect for projects involving a card to be kept in a wallet, e.g. for controlling the opening of a door or gate, making devices secure, identifying the owner of an object... Ideal if you already have an RFID reader!
Specifications of the 13.56 MHz RFID / NFC Card Pack (x5)
RFID frequency: 13.56 MHz
Compatible with the Waspmote RFID/NFC read-write module
Dimensions: 81 x 54 x 1 mm
Customers who viewed this item also viewed