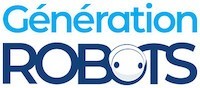 My Cart
0
item(s)
-
€0.00
There are no more items in your cart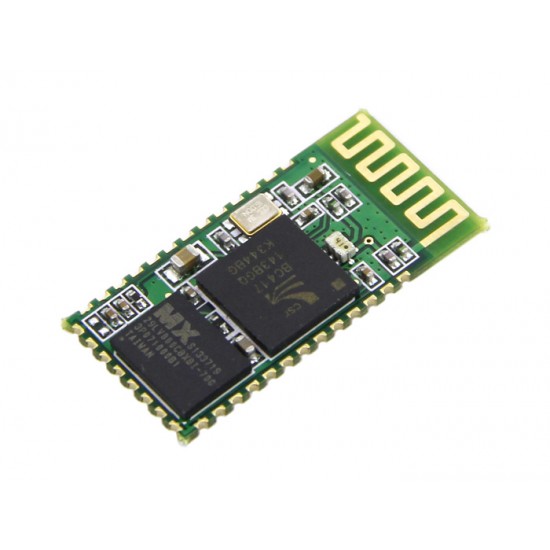 Bluetooth V2.0 3.3 V Serial Transceiver Module
The 800133001 Bluetooth Serial Transceiver Module belongs to the second generation of Bluetooth modules. It's a high-quality component that is making a name for itself as a reliable alternative to wireless communications. DISCONTINUED ARTICLE.
Bluetooth 3.3 V Serial Transceiver Module: the second version of the Bluetooth standard
Although brand shiny and new, this 800133001 Bluetooth 3.3 V Serial Transceiver Module is nonetheless a standard in Bluetooth 2.0 communication. This new version of the Bluetooth V2.0 Serial Transceiver Module shares many of the characteristics of the Seeed Studio WLS123A1M Bluetooth module: it also uses CSR's BlueCore 4 external chipset and offers the possibility of modifying the transmission rate using the AT command mode.
So what's new in this module? It also has a mode that lets you configure the module to Master, Slave or Loopback mode: you can switch from the AT mode to this new mode (which also lets you connect the module to or via other devices supporting the SPP protocol) by controlling the logical level of the PIO11 pin.
Applications for the Bluetooth V2.0 Module 3.3 V Serial Transceiver Module
This high-quality 800133001 Bluetooth V2.0 Module can be used for installing Bluetooth communication between your project and your computer, or between an Arduino or Raspberry Pi type microcontroller and a GPS type navigation module.
Technical specifications of the Bluetooth V2.0 Serial Transceiver Module
USB protocol: USB v1.1/2.0
Frequency: 2.4 GHz ISM band
Modulation: GFSK (Gaussian Frequency Shift Keying)
Transmit power: 4 dBm max. (class 2)
Sensitivity: not more than -84 dBm @ 0.1% BER
Rate: 2.1 Mbps (max.) / 160 kbps (asynchronous); 1 Mbps/1 Mbps (synchronous)
Flash memory: 8 MB
2 working modes: AT command or automatic binding transparent data
Security: authentication and encryption
Profiles: Bluetooth serial port (master and slave)
Supply: 3.3 Vdc, 50 mA
Working temperature: -5 to 45 °C
Maximum serial baud rate: 1382400 bps
Dimensions: 27 x 13 mm
Resources for the Bluetooth V2.0 Module
Get immediately started thanks to these additional documents on the 800133001 Bluetooth V2.0 Module:
Bluetooth V2.0 Module user guide
Bluetooth V2.0 Module datasheet
Customers who viewed this item also viewed