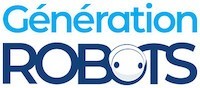 My Cart
0
item(s)
-
€0.00
There are no more items in your cart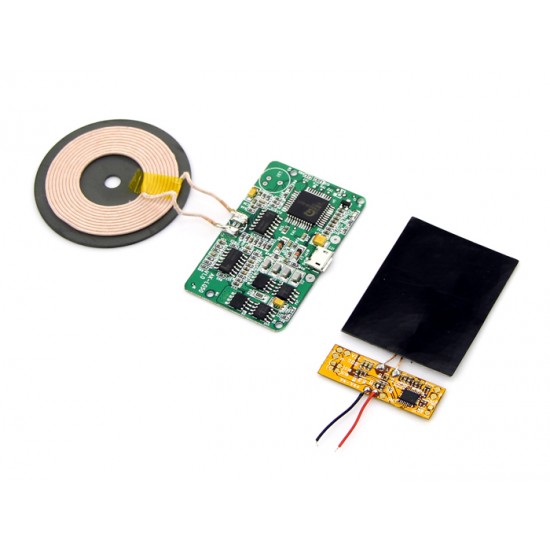 QI Wireless 5 V/1 A Induction Charging Kit
The 800123001 QI Wireless 5 V/1 A Charging Kit comprises a receiver and a transmitter (RX and TX), both fully complying with the wireless power transmission standard established by the Wireless Power Consortium (WPC).
QI Wireless Induction Charging Kit: a transmitter and receiver
Fitted with a wireless charging module for mobile phones, the QI Wireless Charging Kit's transmitter (TX) includes a micro USB connector. Complying with WPC standards, it is compatible with most wireless rechargeable phones, such as the Nexus 7 (and the earlier versions 4 and 5) and the Lumia 920.
The receiver (RX) consists of a flexible printed circuit board (FPCB) and a protruding antenna.
5 V/1 A Charging Kit: build your own wireless charger
Taking into account device-specific variations in power transmission, you can build your own wireless charging device, with power transmission functioning up to a distance of 6 mm.
Technical specifications of the QI Wireless 5 V/1 A Charging Kit
3C and Qi wireless charging standard certified
Charging status LED
High power transform efficiency
TX input voltage: 5 Vdc
TX input current: 1–2 A
TX output voltage: 5 Vdc
TX output current: max. 1 A
TX PCB dimensions: 55 x 35 x 3.5 mm
TX coil dimensions: 43 (diameter) x 2.2 mm
TX magnetic sheet: 55 (diameter) x 1 mm
RX output voltage: 5 Vdc
RX output current: max. 600 mA
RX FPCB dimensions: 36 x 12 x 1.2 mm
RX antenna dimensions: 46 x 36 x 1 mm
Wireless power transmission distance: 2–6 mm
Working frequency: < 200 kHz
Transfer efficiency: 73% max.
Working temperature: -40 to 40 °C
Customers who viewed this item also viewed