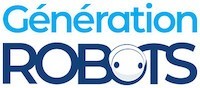 My Cart
0
item(s)
-
€0.00
There are no more items in your cart


Baxter Mobility Base (with LiDar)
This mobility base enables the Baxter collaborative robot to navigate indoors and outdoors alike, and takes the human-robot interaction one step further! It could be described as a high-tech version of the Mobile Pedestal for Baxter Research Robot to some extent!
The Baxter Mobility Base is compact enough to enable Baxter to travel through office hallways and standard doorways. Baxter will also be able to travel on most flat surfaces like carpet, tile, cement and asphalt. An on-board navigation system can be added to this mobility base.
A mobile platform is an excellent addition to a collaborative robot, which was conceived and designed to work alongside humans.
This accessory is opening up new applications for Baxter, whether it's in logistics, manufacturing, quality control, or even retail.
Potential uses of the Baxter Mobility Base
Logistics: Baxter could be able to place or retrieve material in your warehouse using your existing rack systems.
Security: Baxter could perform security functions, while continually travelling within your building.
Security: Baxter can travel amongst designated vehicles, inspecting the inside and outside.
Manufacturing: Baxter can bring line workers the material and tools they need at the right moment, and then deliver the finished goods to the shipping department.
Retail: By scanning your store shelves, Baxter can let you know what your physical inventory is, and then help to restock these shelves.
Quality control: Baxter can navigate amongst your finished goods, while performing a variety of inspections.
Telepresence: Baxter can be used as a telepresence robot, which will give you a physical presence at work when you can't be there in person. Simply use Baxter monitor and camera as part of telepresence.
Manufacturing: On your factory floor, Baxter can perform loading and unloading tasks.
Manufacturing: A team formed by several Baxter robots can move heavy carts of material in a warehouse or on the factory floor.
Emergencies: Baxter can be sent into buildings that may be harmful to people.
Maintenance: Baxter can perform cleaning tasks like washing windows or vacuuming the floors.
Technical specifications of the Baxter Mobility Base
Dimensions:

Front to back: 30.5"
Side to side: 32.2"
Bottom to top: 24.1"
Bottom to top (with Baxter): 60.9"
A Mecanum wheel system enables Baxter to move in any direction: forward, backward or sideways while independently controlling its rotation. This Mecanum wheel system has been developed for maximum mobility. The 4-wheel independent suspension has been designed for maximum traction.
High performance encoder/servo controllers precisely controlling velocity.
360-degree obstacle detection and avoidance using ultrasonic ranging. It is possible to add LIDARs for an even more precise obstacle detection (see Section "Optional accessories" below).
360-degree collision detection using bumper switches. The Baxter Mobility base is equipped with 8 bumpers (2 per wheel) that will activate an emergency stop if the mobile base hits an obstacle (the bumper switch will be pressed by the obstacle, which will then trigger the emergency stop).
There are 2 bumper switches (push buttons) per wheel. The bumper switches go into a separate 32-bit CPU that only controls their wheel motor. Each wheel has its own CPU to prevent any system failure.
Integrated 9 DOF IMU (3-axis rate, accelerometer, magnetometer).
Embedded PC with solid-state hard drive and Intel i5 processor.
It is possible to remotely control this embedded PC via SSH and VNC. The user has complete access to the onboard computer, and can choose to configure the Baxter Mobile Base as a slave to the master on Baxter, or run an independent master.
Sample code will be provided to interface to the standard features such as drive control commands, wheel encoder measurements, IMU measurements, and downward facing camera.
The Mobile Base operating system is Ubuntu 14.04 on which runs ROS Indigo. The software ROS Indigo allows a seamless integration with Baxter Research, which runs on SDK ROS.
The mobile platform is equipped with a high definition camera (the LI-USB30-V034M WVGA camera) facing downwards for a more precise navigation, and the possibility to read QR codes in a moving environment.
A Software for generating QR tags with the position encoded in the QR data will be provided with the Baxter Mobility Base. The idea being to create a floor mat, with QR codes plotted from a printer and to place this QR code mat in front of a workstation or machine on which Baxter has to work.
The base then drives over the mat and is able to determine its absolute position/orientation based on which QR code the camera sees, thus enabling the base to reposition itself within a millimeter.
Includes 2 Sigmastek SP12-35 Lead acid batteries (12Volt 35Ah) and charging ports.
Batteries charging time is about 4 hours, and the batteries will last 1h30 (mobile base + Baxter) or 2h30 (mobile base only). The mobile base can be used to power Baxter thanks to the optional 24V power inverter backpack (see Section "Optional accessories" below).
A Spektrum 6 Channel RC transmitter for controlling Baxter teleoperational will be provided with the Baxter Mobility Base. This transmitter can also act as a wireless emergency stop, and the different channels can be used to switch between manual and computer control. Additionally, the Baxter Mobility Base can be controlled from a computer or other devices (tablets, smartphones) via Wi-Fi.
Optional accessories for the Baxter Mobility Base
A 24V power inverter backpack, which can be used to power Baxter (via Baxter's own power cord). Baxter will run for approximately 4h if the mobile platform is not moving.
This power inverter backpack includes a 600-watt TrueSine inverter which features 2 power sockets (which can be used to power a Kinect sensor mounted on Baxter), a 15" LCD monitor, an emergency stop, a fold up tray for keyboard and a mounting structure.
The power inverter backpack mounts directly to the torso tube frame on the back of Baxter.
LIDARS (Laser range finders) can be added at the front and at the back, enabling a more precise obstacle detection and the rerouting of path. The Baxter Mobility Base is compatible with most of the Hokuyo Laser range-finders. Mounting 2 LIDARs will give a 360-degrees coverage. You will be able to mount different types of sensors, such as the Pepperl-Fuchs 2D 360 scan LIDAR or the 3D 360 scan Velodyne LIDAR.
Wireless navigation system based on the UWB (Ultra WideBand) technology for precisely controlling Baxter's path in office and factory environments.
Resources for the Baxter Mobility Base
Customers who viewed this item also viewed