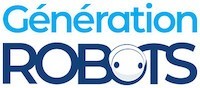 My Cart
0
item(s)
-
€0.00
There are no more items in your cart


Blue Thermochromatic Pigment (20g)
SparkFun |
A-000000-01203
A toy that changes colour under the effect of heat? This can be more than just a special childhood memory thanks to this sapphire blue thermochromatic powder!
Sapphire Blue Thermochromatic Pigment: what is it?
The sapphire blue thermochromatic pigment is a powder composed of dye, weak acids and salts micro-encapsulated in polymer. Simply use it on any surface by mixing it with liquids (water, glue, resin, etc.), and voilà!
When you expose the surface to heat, you'll then see the sapphire blue transform into a light blue colour... it's as simple as that!
Uses for the blue pigment
You can use this pigment, which changes colour when exposed to heat, to enrich lots of your creations, for example DIY toys invented for your children, or a weather station equipped with a temperature sensor, or any other object in which temperature plays an important role – such as an object to be fixed to your baby's bath to indicate the temperature of the water!
Technical specifications of the Blue Thermochromatic Pigment
20 g sachet
Blue at room temperature
Turns clear from 33 °C
Can be mixed with paint, water, glue, resin, silicone, Sugru, Polymorph, etc.
Resources for the COM-11556 Thermochromatic Pigment
In addition to the information on the COM-11556 Thermochromatic Pigment, you might also need to consult this document relating to the material's safety:

Customers who viewed this item also viewed