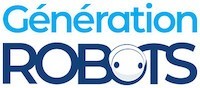 My Cart
0
item(s)
-
€0.00
There are no more items in your cart
RFID 125 kHz Module for Arduino, Raspberry Pi, Intel Galileo and Waspmote [XBee Socket]
The RFID 125 kHz Module allows you to read and program all your RFID tags via a Raspberry Pi, Intel Galileo, Arduino or Waspmote board. DISCONTINUED
RFID 125 kHz Module: at the heart of the Internet of Things
The key accessory in any RFID project, an RFID module allows you to read RFID tags, but also reprogram them (with RFID read/write cards). The RFID 125 kHz Module can be used with an Arduino, Raspberry Pi, Intel Galileo or Waspmote microcontroller, and therefore allows you to carry out projects using RFID technology no matter which programming board you choose!
Arduino and Raspberry Pi RFID Module: your own RFID projects
Many types of projects using RFID technology are possible with the Cooking Hacks 88029 module, such as home automation, Internet of Things, safety and door opening. Once you start dabbling, you'll discover a thousand and one IoT possibilities!
Technical specifications of the 88029 RFID Module
Frequency: 125 kHz
Compatibility: Arduino, Raspberry Pi, Intel Galileo, Waspmote (with XBee Socket)
RoHS compliant
Resources for the 88029 125 kHz Module
Below are the links that will help you rapidly master your 88029 RFID 125 kHz Module:
Customers who viewed this item also viewed