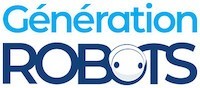 My Cart
0
item(s)
-
€0.00
There are no more items in your cart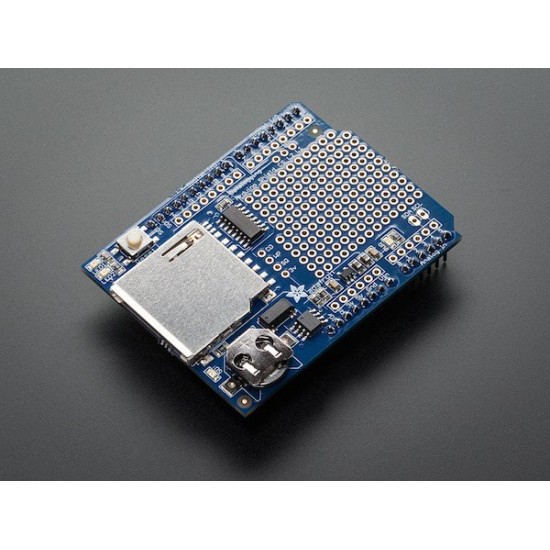 Adafruit Integrated Data Logging Shield for Arduino
Adafruit has designed a ready-assembled Data Logging Shield for Arduino users, which you'll find extremely convenient as it includes an SD card reader and an RTC clock! DISCONTINUED ARTICLE.
Adafruit Integrated Data Logging Shield for Arduino: an (almost) ready-to-use data logger!
Adafruit already had a "kit" version of a data logging shield for Arduino, which required a bit of soldering. Today, we are proud to present the already assembled version of this kit, i.e. a shield to which the main parts are already soldered!
All that remains for you to do is to solder either the 0.1" headers (provided) or your own stackable headers (not supplied), depending on how you want to connect this shield to your Arduino!
The Data Logging Shield for Arduino has a FAT16 and FAT32 compatible SD card interface, a long-duration RTC (real-time clock) that continues to turn even when your Arduino is disconnected, a prototyping area that can accommodate sensors, circuitry and connectors and an on-board 3.3 V regulator.
It also has pre-installed code libraries so you can use your SD card and RTC clock as rapidly as possible.
The Data Logging Shield for Arduino is compatible with Arduino UNO, Duemilanove, Diecimila, Leonardo and ADK/Mega R3 or higher. It is not however compatible with ADK/Mega R2.
Uses for the Adafruit Integrated Data Logging Shield for Arduino
With an Arduino board, you can carry out a wide variety of electronic projects, including the recording and analysis of scientific measurements.
These initial measurements can be taken using a wide variety of sensors (temperature, moisture, light, presence, biometric, etc.), but to be analysed you will of course need a device capable of recording such data – in other words a data logger! The data logger can then transmit these data, either to a display integrated directly into the project or to your PC (via a USB or wireless connection).
Der Datalogger kann anschließend diese Daten übertragen, entweder an einen direkt in das Projekt integrierten Bildschirm oder an Ihren PC (über eine USB-Verbindung oder drahtlos).
Technical specifications of the Adafruit Integrated Data Logging Shield for Arduino
Dimensions (assembled): 70 x 53 x 17 mm
SD card protrudes by 10 mm once inserted
Weight: 22 g
Uses a 0x68 7-bit I2C address
Resources for the Adafruit Integrated Data Logging Shield for Arduino
Documentation and libraries for the Adafruit Integrated Data Logging Shield for Arduino
Customers who viewed this item also viewed