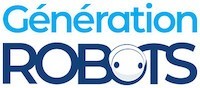 My Cart
0
item(s)
-
€0.00
There are no more items in your cart

e-Health Sensor Shield v2.0 for Arduino, Raspberry Pi and Intel Galileo
With the e-Health Sensor Shield v2.0, you'll find it much easier to use the e-Health Sensor Platform kit on your
Arduino
,
Raspberry Pi
or
Intel Galileo
board for taking complete and accurate biometric measurements. DISCONTINUED ARTICLE.
e-Health Sensor Shield v2.0: your biometric gateway for Arduino, Raspberry Pi and Intel Galileo
The e-Health Sensor Shield v2.0 can be connected to your Arduino, Raspberry Pi or Intel Galileo board for all electronics projects requiring use of reliable biometric measurements. It provides information collected from 9 different biometric sensors.
The biometric e-Health Sensor Shield v2.0 can therefore be used for either monitoring in real time or gathering data for later analysis. The data collected can be transmitted via the shield's various interfaces (WiFi, GPRS, Bluetooth, 3G, 802.15.4 or ZigBee).
If you wish to use the e-Health Shield as a Raspberry Pi shield, you'll need the Raspberry Pi to Arduino connection bridge.
Create a complete biometric kit with the e-Health Sensor Shield v2.0 and the e-Health Sensor Platform kit
To make the most of all the e-Health Sensor Shield v2.0 has to offer, there is also a complete e-Health Sensor Platform kit (also available on our website) comprising the 9 sensors supported by the biometric shield for transmitting the following data:
Pulse and blood oxygenation
Respiration
Body temperature
Electrocardiogram
Blood glucose
Skin conductance
Blood pressure (new)
Acceleration
Electromyogram (new)
Please note: the sensors and all the hardware offered here as part of the e-Health Sensor Shield v2.0 must not be used in the place of more appropriate measurements taken for the professional medical follow-up of patients. This shield is above all intended for use in projects carried out by developers, researchers, students and designers. In no case can it be used as a substitute for a medical diagnosis.
Technical specifications of the e-Health Sensor Shield v2.0
Resources for the e-Health Sensor Shield v2.0
The e-Health Shield is an Arduino shield, a Raspberry Pi shield and an Intel Galileo shield all at once, so below we have provided links to different tutorials showing you how to use the shield with these boards:
Arduino tutorial for the e-Health Sensor Shield v2.0 (EN)
Raspberry Pi tutorial for the e-Health Sensor Shield v2.0 (EN)
Intel Galileo tutorial for the e-Health Sensor Shield v2.0 (EN)
Customers who viewed this item also viewed