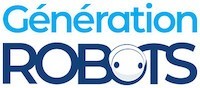 My Cart
0
item(s)
-
€0.00
There are no more items in your cart
RS-485/Modbus Module for Arduino, Raspberry Pi and Intel Galileo
The RS-485/Modbus Module is a module you can connect to your Arduino, your Raspberry Pi or your Intel Galileo to benefit from the RS-485 communication standard on all the devices integrated into your electronics project. DISCONTINUED PRODUCT
RS-485/Modbus Module for Arduino, Raspberry Pi and Intel Galileo: make the most of the EIA-485 standard on the board of your choice
The RS-485/Modbus Module is not only an Arduino module, but also Raspberry Pi module and Intel Galileo module. Simply connect your RS-485/Modbus via a multiprotocol radio shield or a connection bridge to equip your programming board with the RS-485 communication standard, i.e. one of the most commonly used standards in automation and industry.
The RS-485/Modbus Module also allows you to use the Modbus communication protocol on your RS-485 link, an asynchronous serial link for transferring data at various rates over various distances.
Uses for the RS-485/Modbus Module for Arduino, Raspberry Pi and Intel Galileo
The RS-485 communication standard offered by the 88141 module allows you to use numerous compatible devices, so you can create your own remote surveillance system, machine-to-machine communication system, control doors using RFID or magnetic cards, etc.
Technical specifications of the RS-485/Modbus Module for Arduino, Raspberry Pi and Intel Galileo
Standard: EIA RS-485
Transmission line: twisted pair
Network topology: point-to-point, multipoint
Max. number of devices: 32 drivers or receivers
Voltage levels: -7 to +12 V
Signal 1: Positive voltage (B - A > +200 mV)
Signal 0: Negative voltages (B - A < -200 mV)
Available signals: Tx+/Rx+, Tx-/Rx- (half-duplex), Tx+, Tx-, Rx+, Rx- (full-duplex)
Resources for the RS-485/Modbus Module
You can use this comprehensive tutorial to help get your 88141 module up and running on your Arduino, Raspberry Pi or Intel Galileo board:
Customers who viewed this item also viewed