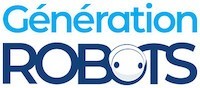 My Cart
0
item(s)
-
€0.00
There are no more items in your cart
Libelium Waspmote 4-20 mA Board
The Libelium Waspmote 4-20 mA board with its working analogue 4-20 mA current loop can transmit the information delivered by the loop's various sensors over a distance of up to 900 metres. DISCONTINUED ARTICLE.
The Waspmote analogue current loop: a reliable standard for transmitting your data
4-20 mA current loops are the most commonly used, because the information they transmit is extremely reliable and the system robust.
The principle behind the Waspmote 4-20 mA current loop is quite simple. The various sensors connected to the electrical circuit deliver an output voltage while the electric current is flowing through them. This voltage is then converted into a proportional current, with 4 mA representing the lowest level and 20 mA the highest level. This current is eventually converted back into a voltage, and the data is transmitted to your computer or your display.
Creating an analogue current loop transmitter with Waspmote
You'll need several components in order to use the Waspmote 4-20 mA current loop transmitter:
A Waspmote programming board
One or more current loop Waspmote sensors
A wireless (WiFi, 3G, GPRS) transmitter module
You can in fact configure your Waspmote board for the remote transmission of data collected using the analogue current loop. These data can be acquired by your computer or your display, or even sent to the Waspmote Cloud.
Technical specifications of the 4-20 mA current loop
Type: analogue
Cable: twisted pair
Number of channels: 4
Range: 900 m
Supply: 5–24 V
Board power voltage: 4.2 V
Max. output voltage: 12 V
Max. output current: 180 mA
Operating temperature: 0–85 °C
Dimensions: 73.5 × 51 × 13 mm
RoHS compliant
Resources for the Waspmote 4-20 mA current loop
This very comprehensive guide will help you fully understand the principle behind the analogue current loop and install and program your Waspmote current loop board:
Customers who viewed this item also viewed