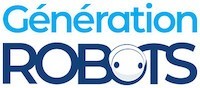 My Cart
0
item(s)
-
€0.00
There are no more items in your cart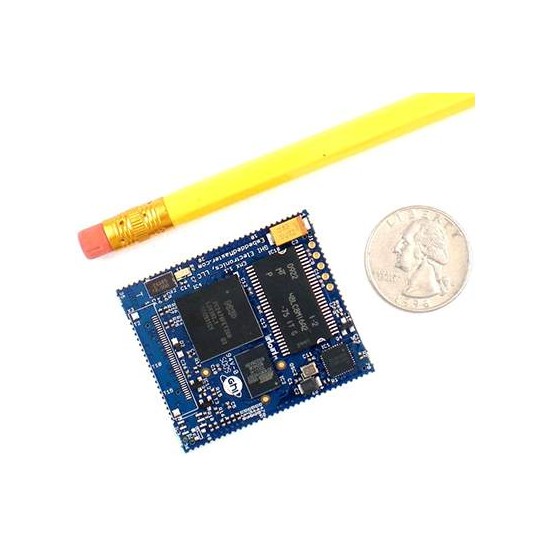 EMX System on Module
The EMX Module is an SoM benefiting from the .NET Micro Framework (NETMF) technology via a surface-mount technique. Powerful and inexpensive, it will bring joy to all sorts of programmers! DISCONTINUED
SoM EMX Module: an effective SoM for making the most of .NET Micro Framework!
Despite its tiny surface, this SoM (System on Module) board has managed to successfully combine numerous materials that will prove extremely useful for programming your projects directly from within Microsoft Visual Studio. Simply connect your SoM to your computer with a USB cable, and you can program in C# or Visual Basic!
The 10-SM-128 EMX System on Module offers access to a wide variety of materials: you will in fact benefit from a larger number of tools than with the standard version of .NET Framework or .NET Compact Framework!
NETMF applications for your EMX SoM Module
With the EMX Module by GHI Electronics, you'll have access to a wide range of materials fixed to the surface of the printed circuit board, such as an ARM7 processor, flash memory, RAM, TCP/IP Ethernet and PWM and GPIO pins. A very welcome surprise considering the board's tiny size, measuring less than 5 cm long! And, of course, it is incredibly easy to integrate the module into your projects, all you need is a 3.3 V power supply, a few connections, and you're done!
With your SMT board, you'll be able to use the .NET Micro Framework programming environment and benefit from a Premium development library to further increase your possibilities. In addition, with FEZ Spider you'll also be able to evaluate your EMX Module. With EMX, you'll no longer have to worry about people attempting to pirate your applications and firmware.
Technical specifications of the EMX Module
Development library: Premium
Flash available for the user: 2,539 MB
RAM available for the user: 11 MB
GPIO: 76
PWM: 6
Analogue inputs: 7
UART: 4
SPI: 2
I2C: yes
Networks: TCP/IP Ethernet, WiFi, and SSL
CAN: 2
Analogue outputs: 1
USB client: extended debugging
USB host: yes
1 thread: yes
Real time clock: yes
In-field update: yes
Embedded LCD controller: yes
Supported image types: BMP, GIF, JPG
Memory cards: yes
File system: FAT16/FAT32
Electrical consumption: 200 / 160 / 40 mA
RLP: RLP
RLP RAM size: 1 MB
Operating temperature: -40 °C to +85 °C
Dimensions: 45.75 × 39.4 × 4.4 mm
Weight: 8 g
Resources for the SoM EMX Module
If there's anything else you'd like to know about the GHI Electronics SoM EMX Module, these links should provide you with all the answers you need!
Instructions for the SoM EMX Module
Brochure for the SoM EMX Module
Dimensions (with edge connectors) for the SoM EMX Module
Dimensions for the SoM EMX Module
Customers who viewed this item also viewed