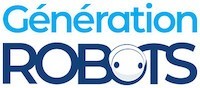 My Cart
0
item(s)
-
€0.00
There are no more items in your cart

E-Paper Shield for Arduino
Want to see exactly how comfortable e-paper is to read? The e-Paper Shield connects directly to your Arduino so you can benefit from all the features offered by a small e-paper screen (not supplied).
Seeed Studio e-Paper Shield for Arduino: a new approach to reading
The e-Paper Shield for Arduino designed by Seeed Studio is big enough to accommodate 3 different sizes of screen functioning with electronic ink. You can therefore use 1.44" (36.58 mm), 2" (50.8 mm) and 2.7" (68.58 mm) EPDs (electronic paper displays) by quite simply connecting them to the connector included on the side of the e-Paper Shield's blank surface.
Please note that the e-papers supported by this shield are not included with the product, you'll need to purchase them separately.
The e-paper technology makes it possible to display data on an electronically modifiable flexible medium.
Text is not only very comfortable to read but you also save money, since the electronic ink display reflects light rather than emitting it. With the e-Paper Shield by Seeed Studio, you can read in more than 170 languages. The shield also has a connector for a microSD card (not included) to store your images.
Seeed Studio Shield: your e-paper electronic projects for Arduino
The SLD00200P shield by Seeed Studio is fully compatible with Arduino (Uno, Leonardo, Mega) and will therefore allow you to carry out your first DIY Arduino e-paper project prototypes.
With the e-Paper Shield for Arduino, you'll be able to get cracking on all those electronic projects in need of a lightweight and pleasant display. The e-Paper Shield can be programmed to display text, graphics or images.
The resources shown below will provide you with 3 programming examples.
Technical specifications of the Seeed Studio e-Paper Shield
Operating voltage: 3.3/5 Vdc
Operating current (refresh screen): 40 mA
Interface type: SPI
Weight: 44 g
Resources for the Seeed Studio e-Paper Shield for Arduino
Below you'll find lots of useful additional information to help you use your SLD00200P Shield.

Seeed Studio Wiki page - e-Paper Shield for Arduino

Customers who viewed this item also viewed