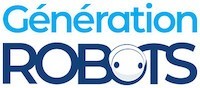 My Cart
0
item(s)
-
€0.00
There are no more items in your cart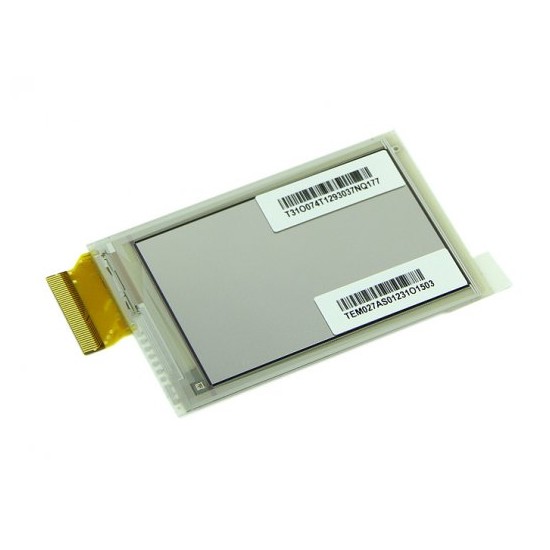 2.7" e-Paper Panel
Try out a smaller version of the e-paper technology with the 2.7" e-Paper Panel, for use with the
e-Paper Shield
for your Arduino projects. DISCONTINUED ARTICLE.
Seeed Studio 2,7'' e-Paper Panel: excellent definition, low power consumption
The Seeed Studio 2.7" e-Paper Panel is a small TFT-type screen combining the electronic ink technology with the features offered by TFT displays.
The result is a low-consumption reflective screen that is not only ultra-flat (just 1 mm thick) and offers a high resolution, but can also maintain its display even after disconnecting from the power supply.
Because it's so thin, it can be integrated into numerous ultra-compact DIY electronics projects in which displaying data plays an important role.
The e-paper technology also makes data extremely comfortable to read, since electronic ink displays reflect rather than emit light.
E-Paper Panel for Arduino: the ideal trio
To make the very most of all this e-Paper Panel has to offer, you'll need:
The 2,7'' e-paper display is extremely simple to connect, because the shield comes with a compatible connector. All that remains is for you to fit the e-Paper Shield for Arduino onto your microcontroller.
You can therefore carry your DIY Arduino e-paper projects through to completion quite simply, and build small portable devices equipped with a compact but nonetheless clearly legible display, for creating electronic price tags for example.
With the e-Paper Shield by Seeed Studio, you can display text, graphics and images on your 2.7" e-Paper Panel and store them on a microSD card (compatible connector on the e-paper shield).
Technical specifications of the 2,7'' e-Paper Panel
External dimensions: 70.42 x 45.80 x 1 (thickness) mm
High resolution: 264 x 176
Excellent contrast ratio: 7:1
Interface: SPI
Operating temperature: 0–50 °C
Storage temperature: -20–60 °C
Refresh rate: 3 seconds (depending on the ambient temperature)
Pixel size: 0.217 × 0.217 mm (117 dpi)
Number of pins: 40 (STARCONN 089H40 connector or compatible)
Input voltage: 3 V
Viewing angle of almost 180°
Weight: 7 g
RoHS compliant
Resources for the Seeed Studio electronic ink TFT screen

Customers who viewed this item also viewed