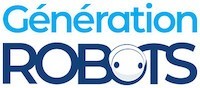 My Cart
0
item(s)
-
€0.00
There are no more items in your cart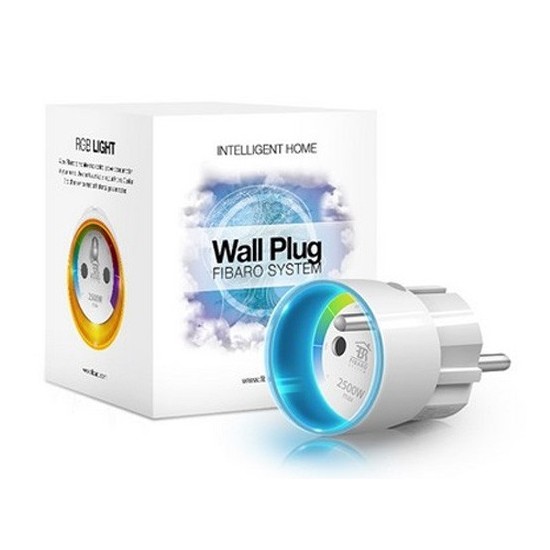 Fibaro home-automation wall plug: compact, fun and ergonomic
The Fibaro home-automation wall plug is an outlet adapter that can be fitted on a power strip or a wall outlet and on which you can plug in any of the electrical appliances included in the Z-Wave network.
Extremely compact, it won't interfere with the other plugs (standard or Fibaro), and allows you to monitor the consumption of all of your domestic appliances at a single glance.
Its repeater function allows you to easily extend your Z-Wave network while transmitting consumption data to your home-automation box.
And it's just as easy to configure, because to use it all you need to do is press on a single button, located on the plug itself!
Using the FGWPE-101 consumption check function
The colour of the bright halo encircling your FGWPE-101 plug immediately tells you exactly how much your appliances are consuming.
This consumption is transmitted and recorded on your home-automation box, then using your Z-Wave standard controller you can not only analyse your consumption history but also control your consumption via your home-automation plug in real time by turning on or off all the devices you wish!
This intelligent wall plug also complies with all the necessary safety standards, and can even be used as a nightlight in a child's room.
Technical specifications of the FGWPE-101 Fibaro Wall Plug
Supply voltage: 110–230 Vac ± 10% 50/60 Hz
Nominal charge current for the AC output: 11 A / 230 V 50/60 Hz (DC: 13 A / 230 V / 50/60 Hz)
Authorised maximum power: 2500 W
Consumption: Up to 0.8 W
Power output for resistive load: 2.5 kW continuous load, 3 kW momentary load
Temperature limit: 105 °C
Operating temperature: 0–40 °C
Thermal protection of electronic components: 115 °F – (ambient temperature)
For use with E-type sockets: compatible with all electric devices equipped with either narrow (CEE 7/16, max. load 2.5 A) or wide (CEE 7/17, max. load 16 A) contacts (European-type male connector) as well as with E/F-type dual plugs (with a hole for the pin and the side prongs for the F-type plugs)
Radio protocol: Z-Wave
Radio frequency: 868.4 MHz
Range (transmission distance): up to 50 m outdoors, up to 30 m indoors (depending on building materials, how rooms and spaces are divided as well as the construction and shape of the area)
Dimensions: 43 x 65 mm (diameter x height)
Customers who viewed this item also viewed