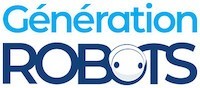 My Cart
0
item(s)
-
€0.00
There are no more items in your cart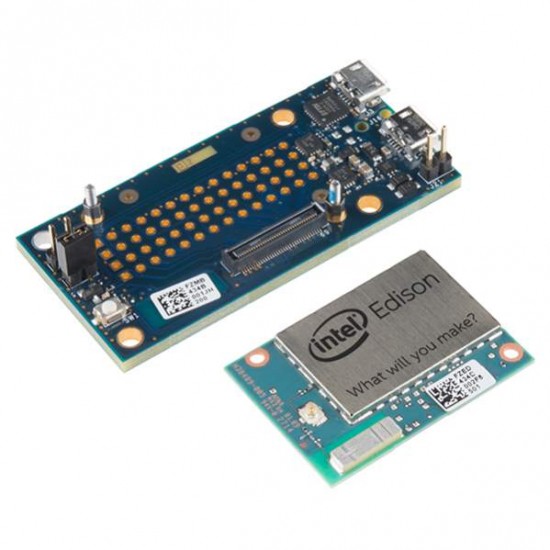 Intel® Edison and Mini Breakout Kit
The Intel® Edison and Mini Breakout Kit is a complete development kit aimed at Internet of Things enthusiasts. It packs the Intel® Edison platform and its development board designed by Intel, allowing you to prototype all sorts of connected objects. DISCONTINUED
Intel® Edison and Mini Breakout Kit: the complete kit for IoT creators
Designed by Intel, the Intel® Edison and Mini Breakout Kit includes the 2 essential items needed to implement your Intel® Edison computing platform, namely:
The mini development board for Intel® Edison
The Intel® Edison board is the new computing platform designed for developing applications and prototyping creations making use of the Internet of Things or home automation. It includes a powerful dual core CPU and manages both a WiFi module and a Bluetooth Low Energy module. This ultra-compact board also incorporates a 70-pin 1.8 V I/O connector and 40 GPIO pins compatible with the Arduino programming environment.
The development board provides everything you need to operate your Intel® Edison, i.e. a power supply, a battery charger, a USB OTG power switch, a UART-to-USB bridge, a USB OTG port and an I/O connector. In practice, you just need to plug your Intel® Edison into this 70-pin 1.8 V I/O connector to get started! The development board also includes an area dedicated to prototyping.
Uses for the Mini Breakout Kit for Intel® Edison
Always wanted to create a sports wristband connected via Bluetooth, a webcam-controlled home automation security system or any other kind of small object for managing DIY Internet applications? Then this Mini Breakout Kit for Intel® Edison is just the thing for you! It allows you to finalise your prototypes and carry out your programming using Arduino or another Linux-based language, such as C, C++, Python and plenty more!
Technical specifications of the Intel® Edison Mini Breakout Kit
This kit includes:
An Intel® Edison board (also available separately on our website)
A mini Intel development board with:

1 prototyping area
1 x 4.4 V power supply
1 battery charger
1 USB OTG power switch
1 UART/USB bridge
1 USB OTG port
1 x 1.8 V I/O connector
Resources for the Intel® Edison board and its mini development board
Below you'll find the full documentation and download links to get quickly started with your Intel® Edison board and its mini development board:
Getting started with Intel® Edison
Customers who viewed this item also viewed