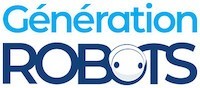 My Cart
0
item(s)
-
€0.00
There are no more items in your cart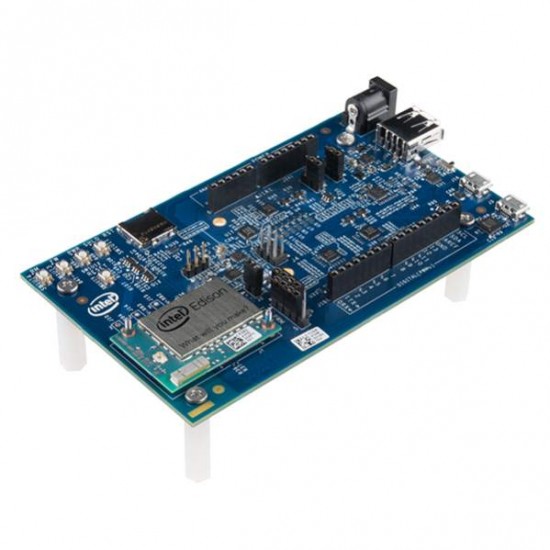 Intel® Edison and Arduino Breakout Kit
The Intel® Edison and Arduino Breakout Kit is a complete development kit including the new Intel® Edison platform and the Arduino Breakout Board, which provides an efficient interface for linking your Intel® Edison board to its Arduino-compatible hardware.
The Intel® Edison and its Breakout Board: maximum connectivity
Even used "as is", the Intel® Edison board has more than enough to make embedded electronics and IoT enthusiasts green with envy, including an Intel Atom Silvermont dual core processor, Bluetooth LE and WiFi modules, a large memory and storage space and a 70-pin connector with 40 GPIO pins. Plus, it can be used to create your own applications under Linux (Yocto, Python, Wolfram, C, C++, etc.) or using the programming environment provided by Arduino!
Once connected to its breakout board, the Intel® Edison platform loses some of the advantages offered by its impressively small size. On the other hand, its connectivity is greatly increased! You'll be able to count on not only 20 digital I/O pins (including 4 PWM OUT pins) and 6 analogue inputs, but also a UART and I2C interface, an SD card connector and a micro USB connector. Everything you'll need and more for developing your IoT and home automation device prototypes, and much more efficiently than with an Arduino or a Raspberry Pi!
Intel® Edison and Arduino Breakout Kit: for hybrid electronic projects
But the greatest advantage of the breakout board included in the DEV-13097 kit is, obviously, its compatibility with Intel® Edison and Arduino. Put simply, all the GPIO connectors also support Arduino hardware, so these modules, sensors and actuators will operate normally once connected to the development board, almost as if your Intel® Edison had become fully compatible with the Arduino world of hardware!
And since you also benefit from a full range of SparkFun blocks designed especially for your Intel® Edison board, you can see that it's quite possible to make full and effective use of your brand new Intel platform with a comprehensive collection of compatible hardware: the possibilities are endless!
Technical specifications of the Intel® Edison and Arduino Breakout Kit
Intel® Edison board:

Intel® Atom™ Silvermont SoC Dual Core CPU and single core microcontroller
Integrated WiFi, Bluetooth LE, memory and storage
Support for more than 30 standard I/O interfaces via a 70-pin connector
Support for Yocto Linux, Arduino, Python, Node.js and Wolfram
EDI1.SPON.AL.S (System-On-Modules – SOM Edison Module IoT Internal Antenna)

Arduino Breakout Board:

Compatible with Arduino Uno (except if 4 PWM instead of 6 PWM)
20 digital I/O pins including 4 pins for PWM outputs
6 analogue inputs
1 UART (RX/TX)
1 I2C
1 ICSP 6-pin header (SPI)
Micro USB device connector OR (via mechanical switch) dedicated standard size USB host type A connector
Micro USB device (connected to UART)
SD card connector
DC power cable (input voltage: 7 V – 15 Vdc @ 500 mA)
Resources for the Intel® Edison and Arduino Breakout Kit
Getting started with Intel® Edison
Customers who viewed this item also viewed