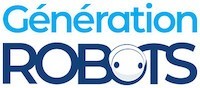 My Cart
0
item(s)
-
€0.00
There are no more items in your cart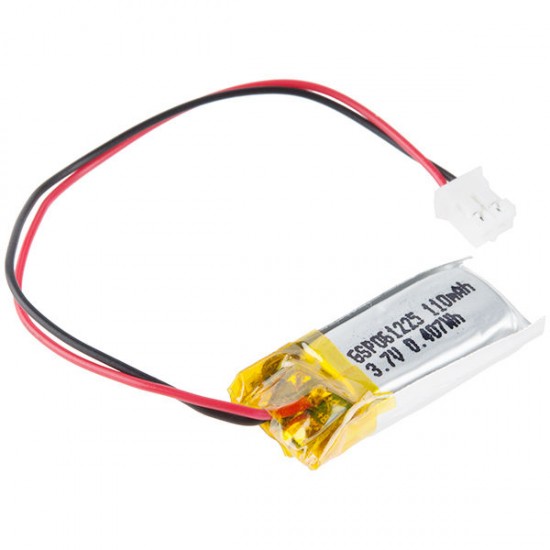 110 mAh E-Textiles Battery (2C Discharge)
The 110 mAh E-Textiles Battery is the most suitable battery for powering your DIY projects involving wearable technologies. DISCONTINUED ARTICLE.
110 mAh E-Textiles Battery: lightweight and perfectly appropriate
This LiPo (lithium-ion polymer) battery has a capacity of 110 mA, but offers a continuous discharge current equivalent to 2C, i.e. twice its capacity (220 mA).
The fact that it supplies such a low level of current, coupled with an output voltage of 3.7 V, makes it ideal for powering DIY e-textile projects, which don't generally require a lot of power.
This "wearable" battery is also an ideal size for being included in the kind of small electronics projects used for wearable technologies. Measuring just 2.8 cm long and less than 6 mm thick, this lightweight battery can be slipped easily into a lining without pulling the fabric out of shape.
LiPo batteries offer a great advantage because they can be used on a flexible medium. A great power supply choice for your Flora and LilyPad Design projects!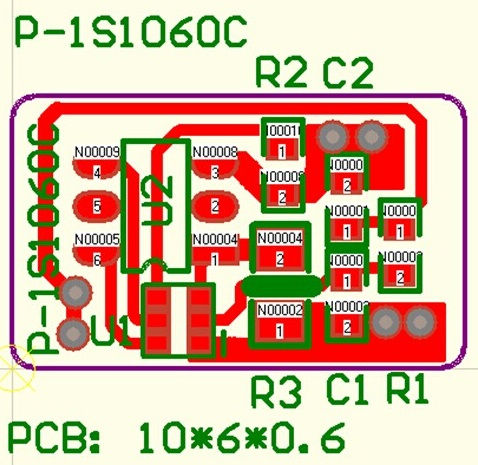 Your smart-clothing battery: safety above all
Batteries used in smart clothing projects must also meet certain safety requirements. Used correctly, this LiPo battery protects your project from the risk of overvoltage, under-voltage and overload.
LiPo batteries are also known to be less prone to electrolyte leakage than Li-ion batteries.
However, be sure to always recharge your 110 mAh LiPo battery using a suitable charger. Be also careful when disconnecting the JST-PH cable, since the JST connector must be removed carefully to avoid damage.
Below you will find a tutorial on this subject.
Technical specifications of the 110 mAh E-Textiles Battery
110 mAh LiPo (lithium-ion polymer) battery
Nominal output voltage of each cell: 3.7 V @ 110 mAh
Continuous discharge current: 2C (220 mA)
Self-discharge rate: < 8% / month
Standard 2-pin JST-PH connector (pins spaced 2 mm apart)
Protection against overvoltage, under-voltage and overload
Operating temperature: -25 to 60 °C
Dimensions: 5.7 × 12 × 28 mm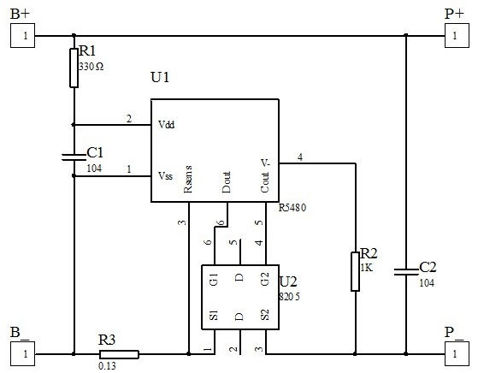 Resources for the 110 mAh LiPo batter
Below are some links that will provide you with additional information on the 110 mAh LiPo battery and how to use it:

User guide of the 110 mAh E-Textiles Battery

Datasheet of the 110 mAh E-Textiles Battery

Customers who viewed this item also viewed