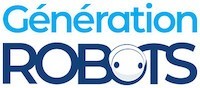 My Cart
0
item(s)
-
€0.00
There are no more items in your cart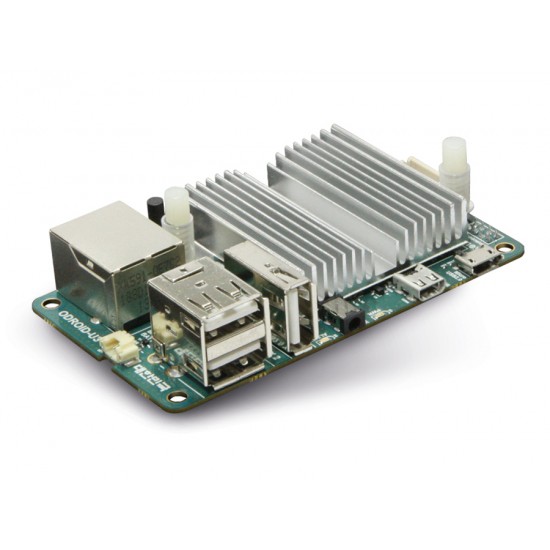 ODROID-U3 Board
With its low price and more than honourable performance, the ODROID-U3 Development Board will no doubt impress not only developers, but also DIY enthusiasts!
ODROID-U3: a tiny board, a multitude of possibilities!
Don't go thinking that just because it's small, it can't pack a punch – the ODROID-U3 Development Board has a built-in Samsung Exynos 4413 Cortex A9 Quad Core 1.7 GHz processor and offers 2 GHz of RAM.
It may weigh less than 50 g, it's nonetheless equipped with a headphone jack, a micro USB output, a micro HDMI and a 10/100 Mbps Ethernet RJ45 port.
Fitted with a micro SDHC card reader, it can also boost its storage with an additional eMMC module (from 8 to 64 GB). OK, you won't find a Bluetooth, WiFi or even a 3G connection, but its 3 USB 2.0 ports allow you to add all the peripherals required to correct this problem!
In short, all this in a board measuring just 83 mm long and 48 mm wide – a mini size that won't prevent it from competing with the best development boards on the market. Plus it's economical, despite its great power!
Hardkernel ODROID-U3: the new toy for both developers and electronics enthusiasts!
Offering a performance worthy of the Samsung Galaxy S3 and an ultra-compact size, the Hardkernel ODROID-U3 board is easily integrated into mobile projects.
You can connect this Exynos board to a PC monitor or TV, and it can also be included in a wired network. As you'll have gathered, this small and reasonably priced board (it's not actually much more expensive than a Raspberry Pi) opens up a multitude of possibilities, whether you're a programming whizz or simply crazy about DIY electronics!
Technical specifications of the ODROID-U3 Board
Exynos 4413 Quad Core 1.7 GHz processor
RAM: 2 GB
10/100 Mbps Ethernet with RJ45 jack LAN port
3 high-speed USB 2.0 ports
Audio codec with built-in headphone jack
GPIO/UART/I2C ports
Micro SDHC card reader
Operating system: Xubuntu 13.10 or Android 4.x
Dimensions: 83 x 48 mm
Weight: 48 g
The board comes with its own heat sink
Customers who viewed this item also viewed