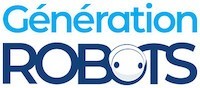 My Cart
0
item(s)
-
€0.00
There are no more items in your cart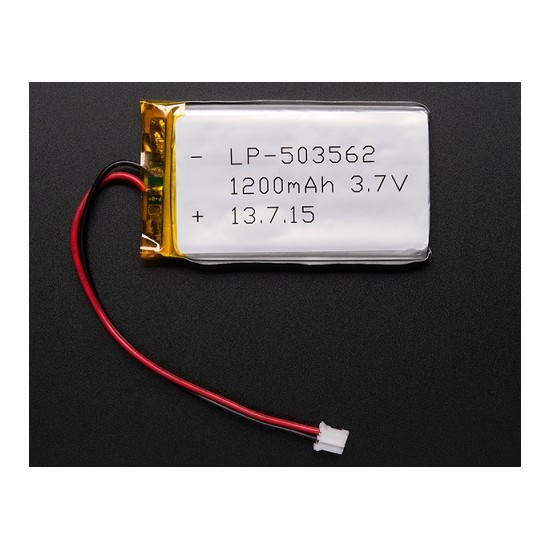 1200 mAh 3.7 V Lithium-ion Polymer Battery
A powerful battery in a compact and flexible holder – discover all the advantages of a lithium-ion polymer battery with this 1200 mAh 3.7 V LiPo battery.
DISCONTINUED PRODUCT
3.7 V LiPo battery: a light, flexible and powerful battery for powering your projects!
The place occupied by the battery used to power your project is something you need to take into account, especially if you want to create a compact prototype, for use maybe in a garment or small accessory.
A lithium-ion polymer type battery offers many advantages in this respect:
It is lightweight
The holder can be flexible
It is more resistant to overcharging than a lithium-ion battery
The 1200 mAh 3.7 V LiPo battery is both powerful and lightweight and, measuring just 62 mm long and 5 mm wide, it can be very easily integrated into your projects. Once completely charged, it can deliver up to 4.2 V for a capacity of 1200 mAh, i.e. a total of 4.5 Wh.
The battery comes with a genuine 2-pin JST-PH connector, which can be connected and disconnected without damaging your hardware.
The 3.7 V LiPo battery is the choice power supply for all projects requiring use of the Flora or LilyPad Design sets!
General rules for using a 1200 mAh LiPo battery
When handling a LiPo battery, you need to observe various safety rules to avoid any incidents.
A few words of warning:
Only recharge your 1200 mAh LiPo battery using a charger suited to constant voltage and current
Since this battery has no thermistor, do not use a charge current that is too high; it should be limited to 0.5C (600 mA, or even 500 mA, i.e. the power obtained through a USB port)
A lithium-ion polymer battery can be dangerous when it is not handled with care; never try to open or pierce its casing.
Technical specifications of the Lithium-ion Polymer Battery
Weight: 23 g
Dimensions: 34 x 62 x 5 mm
Output current: 1200 mAh @ 3.7 V
Integrated protection circuitry against overcharging, over-discharging and output shorts
Resources for the 3.7 V LiPo Battery
The 3.7 V LiPo battery's datasheet and test report are available below to help you:

Datasheet of the 3.7 V LiPo Battery

Customers who viewed this item also viewed