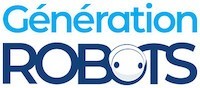 My Cart
0
item(s)
-
€0.00
There are no more items in your cart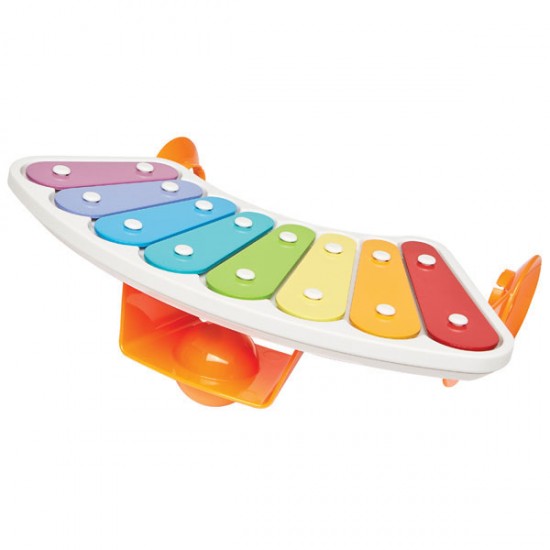 Xylophone for the robot Dash
Wonder Workshop Inc. |
A-000000-01785
Dash knows how to roll, avoid obstacles and pick up objects, it can draw and communicate – and it also knows how to play the xylophone, provided of course it's equipped with its favourite instrument!
A xylophone for your Dash robot
Your Dash robot can play all the melodies its user can imagine – you simply need to make sure it has access to its favourite instrument, the xylophone! Just attach Dash's xylophone to its 2 front wheels, and its mallet to its ear so it can tap on the bars!
With the right program, Dash will hit the coloured xylophone keys and play an infinite number of songs. Although you will of course need to send the right commands...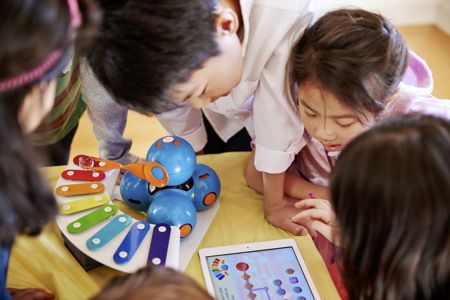 Dash: a programmable robot and musician!
Dash is the first programmable robot suitable for children from the age of 5. Its fun design will appeal to all budding robotics engineers, and its numerous possibilities provide hours of fun and learning!
Dash is in fact the ideal instrument for teaching robotics and programming while having fun. In a robotics workshop organised at school or at home, Dash allows children of all ages to carry out many activities that evolve with the user.
Its programming language, Blockly, very similar to the Scratch programming language, teaches users through their handling of coloured blocks representing the commands to be sent to Dash: simple, fun and exciting, just like a video game!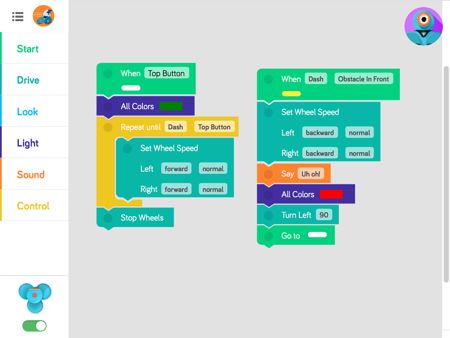 As for the Xylo app, it can be downloaded for iOS or Android and allows children to recreate their favourite melodies for Dash to play, or even invent their own songs.
Teachers of music and technology can therefore join forces to create an original musical composition robotics workshop!
Technical specifications of the Dash Xylophone
Each pack contains:

1 xylophone with 8 keys to be mounted on Dash
1 mallet for the Dash robot

The Dash Xylophone can be programmed using the Xylo application
Customers who viewed this item also viewed