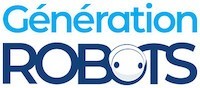 My Cart
0
item(s)
-
€0.00
There are no more items in your cart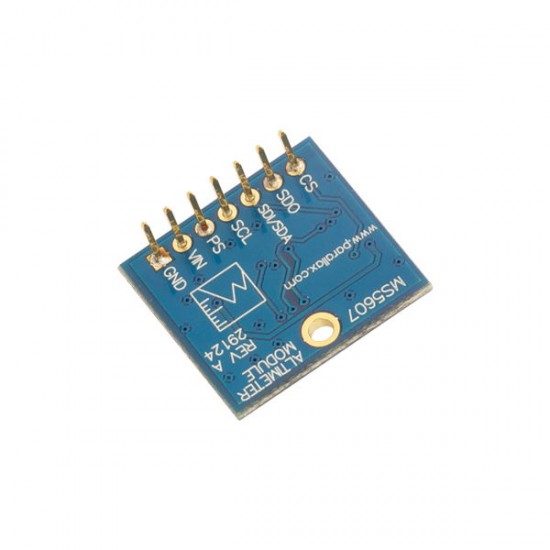 MS5607 Altimeter Module
The MS5607 Altimeter Module provides precise information on atmospheric pressure, altitude and temperature for numerous applications. DISCONTINUED
A high-resolution altimeter module
The Parallax MS5607 Altimeter Module is designed to offer users accurate and reliable information on:
Barometric pressure: high-linearity barometric pressure sensor (10 to 1200 mbar)
Altitude: readings are accurate to within about 20 cm and are well-suited for taking measurements even at high altitude
Temperature: -40 to +85 °C with a margin of error inferior to 0.01 °C
Conversion speed and consumption can be adapted according to your needs thanks to its different operation modes. The MS5607 module can be connected to a wide range of microcontrollers, between 3.3 and 6.5 Vdc. It also offers 2 communication interfaces (I2C and SPI).
The various uses of the Parallax MS5607 Altimeter Module
The Parallax MS5607 Altimeter Module can be used in many different ways:
Mobile altimeter/barometer
Balloon altimeter module (high altitude)
Weather station
Drone navigation module
Inertial measurement unit
Technical specifications of the Parallax Altimeter Module
Thermometer range of -40 to +85 °C with < 0.01 °C resolution
Pressure range of 10 to 1200 mbar
24-bit pressure and temperature values
Communication interface: I2C (up to 400 kHz) or SPI (20 MHz)
Operating temperature: -40 to +85 °C (-40 to +185 °F)
Supply: 3.3–6.5 Vdc
Resources for the MS5607 Altimeter Module
Below are the instructions and technical schematic for the 29124 MS5607 Altimeter Module, which will help you get it up and running more rapidly.
MS5607 Altimeter Module instructions
Customers who viewed this item also viewed