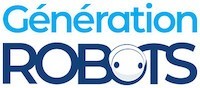 My Cart
0
item(s)
-
€0.00
There are no more items in your cart
Body Temperature Sensor for E-Health Platform
The Body Temperature Sensor is an essential item in any DIY medical kit, to be combined with the Cooking Hacks E-Health platform. DISCONTINUED PRODUCT
Body Temperature Sensor for E-Health Platform: an essential biometric sensor
If you've decided to create your own medical kit as part of a training course or personal project, this Body Temperature Sensor by Cooking Hacks will be a welcome addition to your set! Temperature is an important indicator of a person's state of health, and of the effectiveness of any administered treatment. By analysing body temperature, doctors can determine how a disease or infection is progressing and act accordingly.
However, please note that this biometric sensor is in no way a medical tool and cannot be used by a doctor for accurately monitoring a condition. It's a creative tool intended for electronics engineers, designers, researchers and teachers wishing to develop a DIY biometric monitoring prototype or kit.
Using the Body Temperature Sensor in your DIY projects
The Body Temperature Sensor is compatible with the Arduino and Raspberry Pi boards. It is included in the E-Health Sensor Platform kit comprising 10 different sensors, including a pulse and blood oxygenation sensor, a blood pressure sensor and even an electrocardiogram sensor.
This kit also includes the e-Health Sensor Shield for Arduino and Raspberry Pi, which it's possible to acquire separately to develop your own electronic first aid kit. You can therefore combine your Body Temperature Sensor with the Pulse and Oxygen in Blood Sensor (SPO2) for e-Health Platform, and with various other compatible biometric sensors.
Technical specifications of the Body Temperature Sensor for E-Health Platform
Compatible with the Cooking Hacks E-Health platform
Compatible with the Cooking Hacks E-Health Sensor Shield
RoHS compliant
Customers who viewed this item also viewed