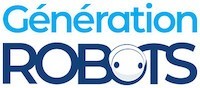 My Cart
0
item(s)
-
€0.00
There are no more items in your cart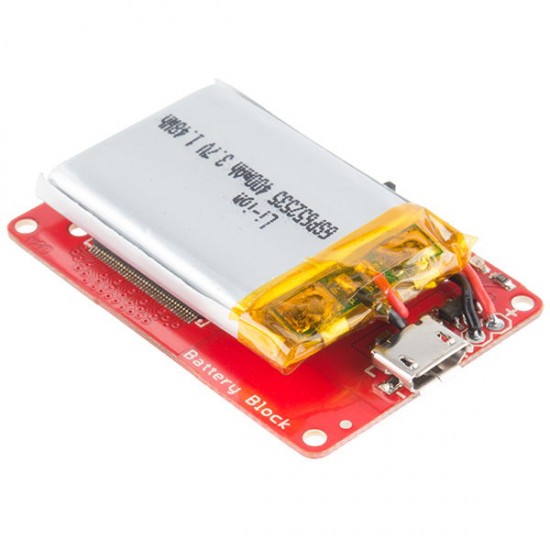 Battery Block for Intel® Edison
The Battery Block for Intel® Edison allows you to power your project autonomously while enjoying the benefits of a LiPo battery. Want more? It's connected to a stackable SparkFun block for maximum space saving!
Explore all the possibilities of SparkFun's stackable blocks for the Intel® Edison microcontroller
The Intel® Edison is a microcontroller designed by Intel offering programmers, designers and students an effective solution for creating projects incorporating embedded electronics. A new and serious competitor for the Arduino and Raspberry Pi boards, it has a WiFi module and a Bluetooth Low Energy module allowing you to carry out all your IoT and home-automation prototypes. The Intel® Edison microcontroller is also a powerful board equipped with everything you need in terms of RAM and flash memory.
And to further increase your creation possibilities with the Intel® Edison, the SparkFun teams have developed a series of stackable boards called "blocks", designed to make best use of and develop your Intel® Edison's capacities. The SparkFun range comprises ADC, GPIO, microSD, 9DOF, PWM and even Dual H-Bridge blocks – the list is long, and includes this Battery Block containing a 400 mAh LiPo for users in search of autonomy.
SparkFun Battery Block: an autonomous power supply for your Intel® Edison board
Develop and use your Intel® Edison project anywhere – that's what the SparkFun Battery Block allows you to do, since it provides your Intel® Edison and its various blocks with an autonomous power supply.
The Battery Block for Intel® Edison comprises a LiPo battery charger and a 400 mAh lithium-ion polymer battery. You can therefore either power your project using its rechargeable battery, or connect it to an external power source using the stackable board's micro USB connector.
The Battery Block is equipped with a power switch that disables the 400 mAh LiPo battery throughout charging (also via micro USB).
Technical specifications of the battery block for Intel® Edison
This pack contains:
1 battery block
1 x 400 mAh LiPo battery
Resources for the battery block for Intel® Edison
Follow these links to rapidly connect your SparkFun block to your Intel® Edison and get started:
Schematic for the battery block for Intel® Edison
EAGLE files for the battery block for Intel® Edison
Battery block connection guide for Intel® Edison
Software download for Intel® Edison
Design files (GitHub) for the battery block for Intel® Edison
Customers who viewed this item also viewed