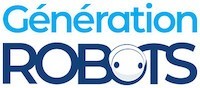 My Cart
0
item(s)
-
€0.00
There are no more items in your cart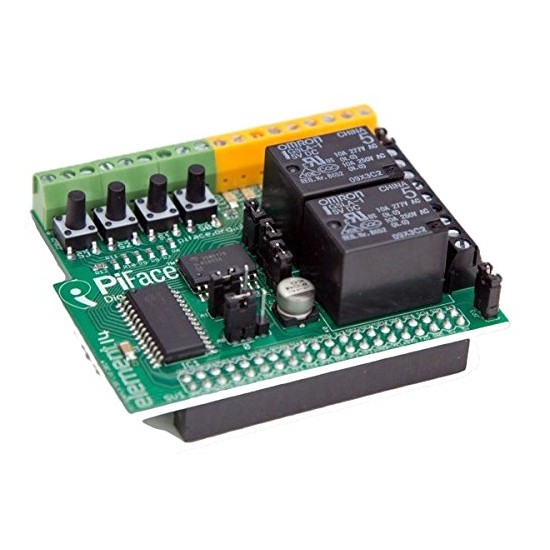 PiFace Digital 2 - GPIO Expansion Board for Raspberry Pi
At last, a PiFace compatible with your Raspberry Pi A+, B+ or Pi 2! The famous GPIO expansion board for Raspberry Pi has been redesigned to allow you to benefit from the PiFace's 8 digital inputs and outputs on these models, without messing around or any voluminous hacking.
PiFace Digital 2: open your project up to the world
The PiFace Digital 2 Expansion Board allows you to very easily and quickly equip your Raspberry Pi with a multitude of sensors, push buttons, motors and LEDS connected to the PiFace's 8 digital inputs and 8 digital outputs.
In practice, your Raspberry Pi A+, B+ or Pi 2 will be able to detect the world in which it's operating, for example a door that opens or closes, the triggering of a pressure sensor or a button that's been pressed.
All these events will send information automatically to your microcontroller.
And your Raspberry Pi will also be capable of making things happen in the outside world, by controlling motors, LEDS and other devices connected to the PiFace Digital 2's 8 digital outputs!
What for? Not only to carry out home-automation and IoT projects more easily, but also to arouse your students' interest by offering them a versatile GPIO expansion board that can be programmed using Scratch, Python or C!
PiFace Digital 2: designed for your Raspberry Pi A+, B+ or Pi 2
All PiFace users possessing a Raspberry Pi A+, Raspberry Pi B+ or Raspberry Pi 2 model B will have come to the same conclusion: their connector might be compatible in theory, but both products are quite frankly incompatible at a mechanical level, with a GPIO expansion board that not only connects lopsidedly to these models but also presses down on the microcontroller's USB connector, with the kind of effects you might imagine (short circuits, bad connections, etc.).
A back-up solution was developed by a clever blogger, who proposed adding a stacking header to improve the PiFace Digital board. But what we gained in connection security, we lost in compactness.
The new PiFace Digital 2 solves all these problems, since it's fully mechanically and electronically compatible with the Raspberry Pi A+, B+ or Pi 2.
Both components fit together perfectly for the most compact result possible, a real plus for your miniature IoT projects!
Technical specifications of the Raspberry Pi B+ Expansion Board
8 digital inputs
4 push buttons and 4 LEDs connected to 4 of the inputs
2 relay outputs (10 A) for easily controlling higher loads
1 buffer to protect the Raspberry Pi's GPIO
Appropriate size for the Raspberry Pi A+, Raspberry Pi B+ and the Raspberry Pi 2 model B
Easy to connect thanks to screw terminals
Easy to program with the C, Scratch and Python libraries
Outputs: 8 open-collector outputs equipped with LEDs and 2 relays
Inputs and switches: 4 tactile switches, 8 digital inputs
Graphical emulator
Operating temperature: -40 to 85 °C
Resources for the GPIO Expansion Board
The following link will take you to the full presentation of the PiFace 2 GPIO Expansion Board:
Customers who viewed this item also viewed