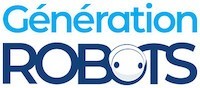 My Cart
0
item(s)
-
€0.00
There are no more items in your cart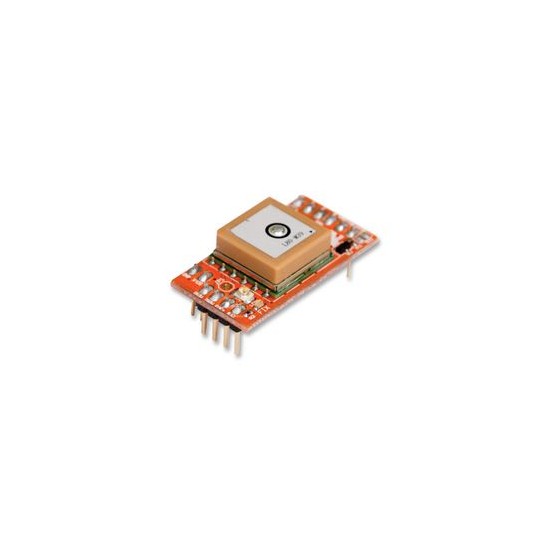 Microstack L80 GPS Module for Raspberry Pi
You'll never be at a loss again once you're equipped with the Microstack L80 GPS Module for Raspberry Pi, the high-precision plug and play module created by the designers of the PiFace accessories! DISCONTINUED ARTICLE.
GPS Module for Raspberry Pi: Microstack precision
The Microstack GPS Module for Raspberry Pi is both a high-precision module and a very low-consumption module, regardless of the operation mode selected (acquisition, tracking or AlwaysLocate).
It offers no less than 22 tracking channels for 66 acquisition channels and delivers its measurements quickly and with a small margin of error thanks to its built-in patch antenna.
It also has an internal data logger that operates without a host or external flash. In addition to the "tracking" and "acquisition" modes, the special "AlwaysLocate" mode truly saves energy by automatically placing the device on standby when the GPS cannot detect any movement.
Uses for the L80 GPS Module for Raspberry Pi
The L80 GPS Module for Raspberry Pi and Raspberry Pi 2 is a plug and play module designed to guarantee full compatibility with the Raspberry Pi A, Raspberry Pi B, Raspberry Pi A+, Raspberry Pi B+ and the Raspberry Pi 2 model B.
It's a very easy system, simply use the Microstack adapter baseboard to connect up to 2 Microstack modules simultaneously. Once you've connected the adapter baseboard to your Raspberry Pi, you can plug your L80 GPS Module into the adapter's orange zone (SPI zone) (see the below diagram). Then you can immediately begin programming and designing your prototypes!
Technical specifications of the Microstack GPS Module
Very low power consumption: 25 mA in acquisition mode, 20 mA in tracking mode, 3 mA in AlwaysLocate mode
VDD supply range: 2.8–4.3 V
Update interval: 1 to 10 Hz
Operating temperature: -40 to 85 °C
Max. altitude: 18 km
High sensitivity: -165 dBm in tracking mode, -148 dBm in acquisition mode
1575.42 MHz receiver
22 tracking channels
66 acquisition channels
Typical PPS accuracy < 15 ns
Serial digital interface, 4800 bps to 115200 bps, 9600 bps by default
Compatible with DGPS and SBAS (WASS, EGNOS/MSAS/GAGAN)
Compatible with the other products in the Microstack range
Can be combined with other Microstack add-ons
Resources for the Microstack L80 GPS module
The Microstack L80 GPS module's technical datasheet and tutorial will help you get rapidly started on your Raspberry Pi embedded GPS project:
Customers who viewed this item also viewed