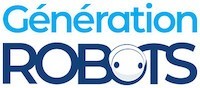 My Cart
0
item(s)
-
€0.00
There are no more items in your cart



MP3 Trigger
Want to use your favourite MP3 tracks in your next electronic project? Thanks to the MP3 Trigger, an easily integrated and programmed audio module, there's no longer anything holding you back! DISCONTINUED ARTICLE.
MP3 Trigger: 18 external trigger pins for your MP3s
Built around the CY8C29466-24SXI PSoC (programmable system-on-chip) by Cypress, the MP3 Trigger audio module allows you to play MP3 files stored on an SD card and trigger the playback of pre-selected files via 18 logic inputs.
You can also use the board's integrated full-duplex serial control port to manage the transport and remote triggering of 256 tracks, as well as real-time volume. The added bonus? The board also has a manual navigation switch for selecting your MP3s!
Your MP3 files can be stored on a microSD flash card in FAT16 format or on an SDHC card in FAT32 format. Please note, however, that the microSD storage card is not included with your audio sensor module.
Uses for the MP3 Trigger
This MP3 Trigger module is an essential accessory for anyone wishing to create their first programmable MP3 player, or simply to customise their electronic project using their favourite MP3 tunes!
The MP3 Trigger is now equipped with an optimised code for 192 Kbps stereo playback, compatible with a wider range of cards to make all electronic projects involving sound easier!
Technical specifications of the MP3 Trigger
Serial TTL interface
Minimum operating voltage: 4.5 V
Maximum operating voltage: 12 V
Min. logic voltage: 3.3 V
Max. logic voltage: 5 V
Supply: 45 mA idle, 85 mA playing
File system: FAT16 (microSD/standard SD) / FAT32 (SDHC)
3.5 mm stereo jack audio output
Full-duplex serial link, 8N1, 38.4 kbaud
Resources for the MP3 Trigger
The MP3 Trigger comes with its own full documentation, which we've provided here to help you use your module:
Example MP3 Trigger initialisation file
Encoder, decoder and audio codec datasheet
VLSI application note for the protection of analogue output currents
Customers who viewed this item also viewed