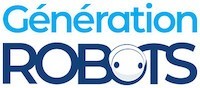 My Cart
0
item(s)
-
€0.00
There are no more items in your cart
Propane Gas Sensor Module
The Parallax Propane Gas Sensor is a module compatible with most microcontrollers that is easy to install and program, allowing you to detect the amount of propane present in the air.
Overview of the Propane Gas Sensor Module
Consisting of an MQ-5 LPG gas sensor, the Parallax Propane Gas Sensor Module allows you to determine when a predefined gas threshold is reached and/or exceeded. The module then communicates this information to the microcontroller.
The Parallax Propane Gas Sensor Module is compatible with Arduino and Raspberry Pi, and with most microcontrollers. Communication is established via a 4-pin SIP header, and requires use of 2 of your microcontroller's I/O pins.
Uses for the Arduino and Raspberry Pi compatible Propane Gas Sensor Module
Propane gas is not toxic in itself, and at low air concentrations it can be breathed safely. The problem with propane gas is that at high concentrations it occupies the volume normally taken up by oxygen, so there is a risk of suffocation.
This Propane Gas Sensor Module can therefore be used in a safety system for determining the concentrations of the various gases in a room. It can also be used alone in places where cylinders containing this type of LPG are used, in order to detect potential gas leaks.
Technical specifications of the Propane Gas Sensor Module
Supply: 5 Vdc @ ~ 175 mA (sense mode) / ~ 5 mA (standby mode)
Interface: 1 TTL compatible input (HSW), 1 TTL compatible output (ALR)
Dimensions: 38.1 × 25.4 × 25.4 mm
Operating temperature range: 0 °C to 70 °C
Customers who viewed this item also viewed