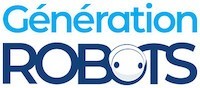 My Cart
0
item(s)
-
€0.00
There are no more items in your cart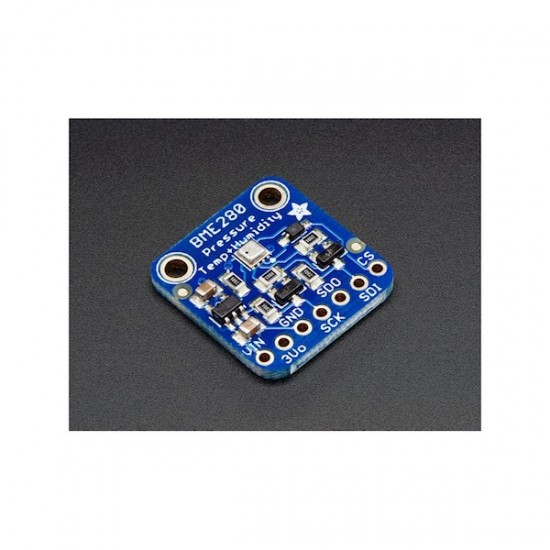 Adafruit BME280 I2C or SPI Temperature Humidity Pressure Sensor
Ultra precise and extremely versatile, the Temperature Humidity Pressure Sensor created by Bosch and marketed by Adafruit provides everything you'll need to create the ultimate weather station.
Including €0.01 for ecotax
Get high-precision pressure, humidity and temperature readings with the BME280
The Bosch BME2820 module proposed by Adafruit is an accessible, reliable and very (yes very!) accurate weather station module you can also use on your airborne creations.
Humidity is measured to within +/-3%;
Atmospheric pressure to within +/-1 hPa. When measuring altitude, you'll achieve readings that are accurate to within 1 m, or even less;
Temperature readings are provided to the nearest degree.
Bosch quality with a touch of Adafruit
The BME280 module was already quite attractive in itself, but Adafruit couldn't resist adding its magic touch to make the Temperature Humidity Pressure Sensor even easier to use.
Your altimeter/barometer therefore comes soldered to a printed circuit board incorporating a 3.3 V regulator and shift register.
In practice, this means the BME280, already I2C and SPI compatible, will work just as well with an Arduino as with Raspberry Pi or Intel Edison. Predicting what the weather will do is never easy, so why not get a little help!
BME280 module presentation video
Technical specifications of the I2C/SPI Temperature Humidity Pressure Sensor
Dimensions: 19 x 18 x 3 mm
Weight: 1 g
Resources for the BME280 module
To make it all even simpler still, check out the BME280 presentation video and the complete tutorial developed by Adafruit!
Customers who viewed this item also viewed