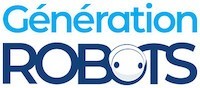 My Cart
0
item(s)
-
€0.00
There are no more items in your cart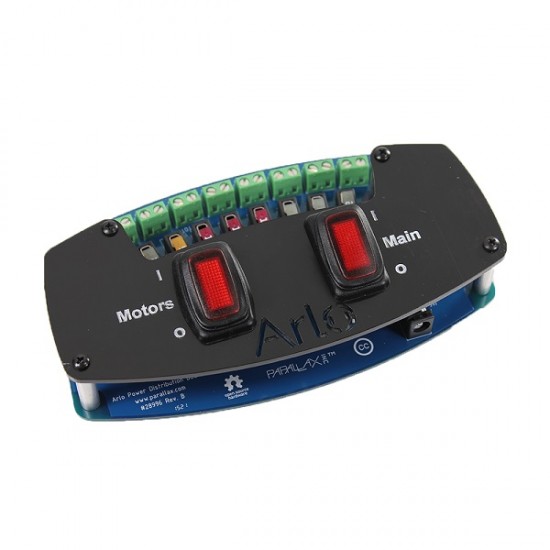 Arlo Power Distribution Board
No more tangled cables preventing you from seeing which wire goes where on your superb robotics platform: the Arlo Power Distribution Board is your safest solution for clean power wiring!
Power distribution board for Arlo robots: a single console for all your power cables
The more complex your robotics platform and the more components it has (motors, actuators, sensors, etc.), the more chances there are that you'll end up with a heap of tangled cables.
This is not only annoying, it can also be dangerous, since these "rat nests" can cause serious electrical problems.
The power distribution board for Arlo robotics systems allows you to clearly assign a source of energy to each component (programming boards, stamps, controllers and even wheel motors). You assemble the distribution board yourself (it comes as a kit), so up to you to decide which component gets what.
The energy distribution board designed by Parallax is directly compatible with the Arlo mobile robot base, but is flexible enough for use with other robotics systems too.
Uses for the Arlo Power Distribution Board
Arlo is one of several robots designed specifically for research and education; its power distributionboard is therefore excellent for classrooms.
It's also worth pointing out that the Arlo robot makes a very good autonomous indoor/outdoor mobile robot, and serves as an excellent platform for telepresence robots.
Technical specifications of the Parallax 28996 power distribution board
Supply voltage: 12 Vdc
Supply current: varies according to the attached load (5A max.)
Dimensions (assembled): 15 × 9.15 × 3.18 cm
Weight (assembled): 1.59 kg
Operating temperature: 0–49 °C
Resources for the power distribution board
These documents will teach you everything you need to know about not only the Arlo power distribution board but also the robotics system with which it's associated.
Customers who viewed this item also viewed