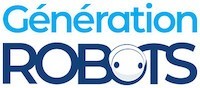 My Cart
0
item(s)
-
€0.00
There are no more items in your cart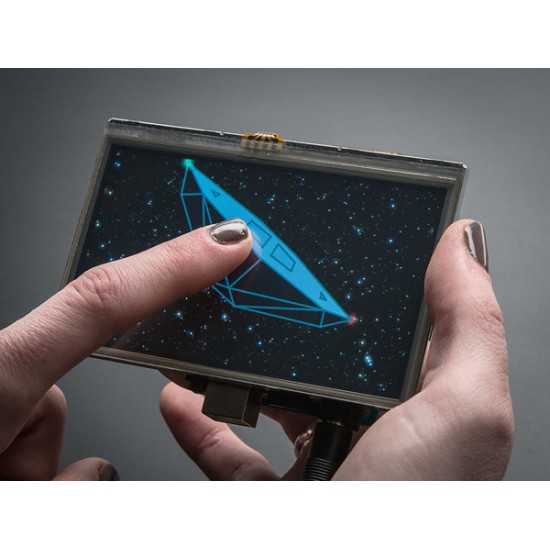 Gameduino 2 Shield with 4.3" 480 x 272 Touchscreen
Ready to try your hand at creating a video game? With the Gameduino 2, you have a single shield including all the hardware needed to design retro games with high-quality images. All that's missing is an Arduino! DISCONTINUED ARTICLE.
Gameduino 2 Shield for Arduino: game creation at your fingertips
With the Gameduino 2, you have all the hardware you need to recreate your favourite old-school games. Image, sound and video combined with a graphics processor and accelerometer: sprites will come alive before your very eyes thanks to a large 4.3" touchscreen.
And because we now have access to 2010 technology, the games you create with the Gameduino 2 Shield will be of a graphic quality never imagined in the 80s and 90s.
Antialiasing and FPGA technology allow sprites to move smoothly and offer a colour definition and image resolution that will turn the greatest Pac-Man champions green with envy.
Overall, there's still a very 80s feel (notably because of the MIDI sound, which will delight all the nostalgists out there!), but as a game developer it's this that will give your creations all their charm!
With the Gameduino 2 Shield, you'll be getting your hands on:
a graphics processor with 256 KB of RAM
a screen for Arduino with a touch display
a headphone jack
a microSD slot
an analogue accelerometer
All fully compatible with Arduino, or with any other board equipped with an SPI!
Learn more in this video presentation about the Gameduino 2 shield (12:05)
Connecting the 1654 Gameduino 2 Shield
The Gameduino 2 is in fact an SPI device, which, like any FPGA, is reconfigurable. Because all the Gameduino accessories are integrated in the form of a shield, you'll be able to quickly connect it to your Arduino.
You can power your shield with 5-7V in 200 mA for a current output of between 0 and 3.3V. The Gameduino is equipped with a regulator and a level converter making it compatible with 5V.
Technical specifications of the Gameduino 2 Shield for Arduino
Video output: 480 x 272 pixels (24-bit colour)
OpenGL-style commands
Up to 2000 sprites on the screen, any size
Video RAM: 256 KB
Smooth sprite rotate and zoom with bilinear filtering
Circles and lines drawn perfectly with 16x antialiasing
JPEG loading
Built-in rendering of gradients, text, dials and buttons
FT800 graphics co-processor
Direct JPEG file decoding and decompression for lossless image loading
Audio samples: 8-bit linear, uLaw or ADPCM

Included in the graphics processor ROM:
High-quality fonts in 6 sizes
Samples of 8 musical instruments, playable on MIDI
Samples of 10 percussion sounds

Dimensions: 67 x 105 x 4 mm
Weight: 73 g
Resources for the Gameduino 2 and its touchscreen
A Gameduino 2 cookbook and a direct access to the Gameduino site will give you a good idea of what your Gameduino 2 and its touchscreen are capable of:
Customers who viewed this item also viewed