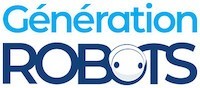 My Cart
0
item(s)
-
€0.00
There are no more items in your cart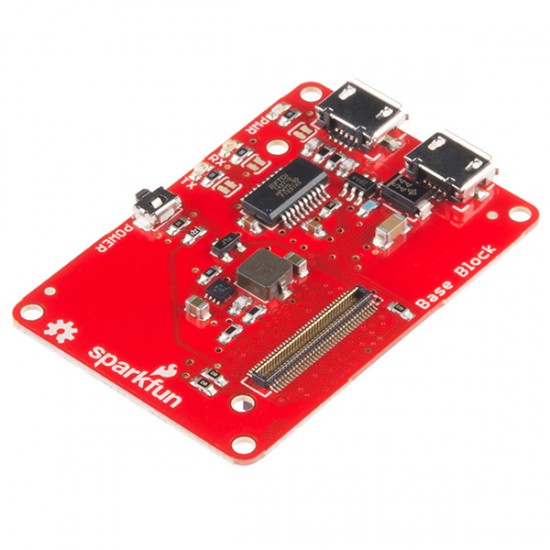 Base Block for the Intel Edison Board
The micro-compact Intel Edison computer is all about rapidly creating prototypes fully equipped with the on-board electronics you need to progress in the world of the Internet of Things. And when SparkFun joins in the fun, we get a smart set of "add-on" blocks, the first of which is the Base Block – a must for connecting your devices! DISCONTINUED ARTICLE.
Intel Edison and SparkFun Blocks: nice team work
Created for electronics innovation experts and IoT fans, the Intel Edison is a C++ programmable module equipped with a dual-core processor. It includes a Bluetooth Low Energy and WiFi connection, 40 multiplexed GPIOs and a host of other features allowing you to create prototypes worthy of the 21st century.
Faced with this new essential piece of equipment, SparkFun then had the intelligence to answer the question asked by all electronics enthusiasts: how can I make this platform even more attractive?
SparkFun has therefore designed a set of blocks similar to the shields we're all familiar with, able to extend the possibilities of the Intel Edison board.
Arduino compatible, you can pile them up one on the other to create an ultra-compact object offering tons of connectivity, autonomy and communication possibilities with numerous devices.
To find out more about the different Sparkfun blocks for Intel Edison, check out this video!
Base Block for the Intel Edison Board: let's start at the beginning
The Base Block for the Intel Edison Board has a micro AB USB socket and offers all the advantages of USB OTG. How does it work? You can attach your Intel Edison computing platform to just about any peripheral device you may need, such as a keyboard, mouse or USB stick.
The SparkFun Base Block for Intel Edison is equipped with WiFi and Bluetooth LE and has a 70-pin connector making it fully compatible with Intel Edison.
Technical specifications of the DEV-13045 Base Block for Intel Edison
Intel Atom SoC dual-core CPU
USB On-the-Go and FT231X
70-pin connector
Integrated Bluetooth Low Energy and WiFi
Resources for the SparkFun Base Block for Intel Edison
Want to become an Intel Edison microprocessor pro and can't wait to get started with your Base Block? You'll find these links invaluable!
Customers who viewed this item also viewed