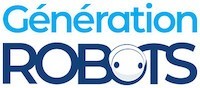 My Cart
0
item(s)
-
€0.00
There are no more items in your cart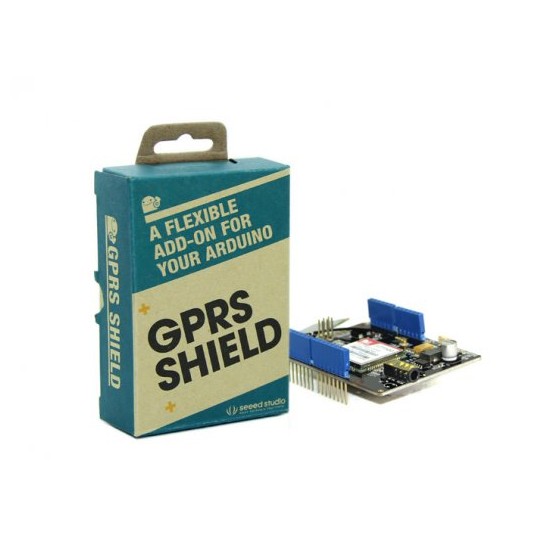 GPRS Shield V2.0
The GPRS Shield V2.0 module will give your Arduino project all the functionalities associated with the GPRS communication protocol – you'll be able to send SMS messages and exchange data and voice communications with just a SIM card!
Including €0.01 for ecotax
GPRS Shield V2.0: bring your Arduino project into the 2G+ age!
The Seeed Studio GPRS Shield V2.0 module acts as an interface, allowing your Arduino project (or other compatible board) to exchange data over a mobile phone network. Based on the SIM900 circuit released by SIMCOM, it requires use of a SIM card (not included).
You can control the shield with your Arduino Uno, Mega 2560, Seeeduino or Seeeduino Mega board using the SIMCOM AT commands. Your Arduino shield is also equipped with 12 input/output pins, 2 PWM outputs, 1 two-in-one headset jack and 1 analogue-to-digital converter output. If you want a more powerful signal, a connector for an external antenna is available in addition to the built-in GPRS antenna.
Uses for the Seeed Studio GPRS Shield
Add a GPRS module to your Arduino or Seeeduino project, and you'll open the door to a whole new range of possible applications:
Transfer data between 2 machines;
Exchange SMS messages and telephone communications;
Create a GPS with the addition of a GPS module;
Create an interactive answering machine with the addition of an MP3 module and DTMF decoder;
Control your project remotely by SMS;
And the list goes on!
Technical specifications of the Seeed Studio GPRS Shield V2.0
Directly compatible with Arduino Uno and Seeeduino, using jumpers for the other boards
Selectable interface: UART/Software Serial
Standard communication: GSM 07.07 and 07.05
Enhanced communication: SIMCOM AT commands
Quad-band: 850/900/1800/1900 MHz
2-in-1 headset
Holder for an external SIM card
Built-in antenna
Connector for an additional external antenna
Supply: 5 Vdc (via Arduino board or external source)
Back-up battery: CR1220 (not included)
Low power consumption: 1.5 mA (standby)
Power:

Class 4: 2W @ 850/900 MHz
Class 1: 1W @ 1800/1900 MHz

Supported protocols: TCP/UDP
Operating temperature: -40 to +85 °C
Dimensions: 78 x 57 x 20 mm
Resources for the Seeed Studio GPRS Shield V2.0
The SLD01098P GPRS module comes with numerous documents that we've collected together here to make things easier for you:
Customers who viewed this item also viewed