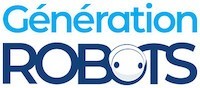 My Cart
0
item(s)
-
€0.00
There are no more items in your cart


Raspberry Pi B+ / Pi 2 / Pi 3 Black Enclosure
The happy owners of the Raspberry Pi B+, Pi 2 or Pi 3 have a new treat in store! This black enclosure for Raspberry Pi ensures full protection of your microcontroller while elegantly concealing it from prying eyes. DISCONTINUED.
Raspberry Pi B+ Enclosure: foolproof protection
This Adafruit enclosure was designed especially for the Raspberry Pi B+ and the Raspberry Pi 2 B model. With this model, you'll be able to protect, transport and even hide your precious Raspberry Pi B+ thanks to a beautifully crafted enclosure with a smooth ABS plastic finish.
The enclosure consists of a base and cover, so you can shut your microcontroller away in its own perfectly safe cocoon. There are small hooks near the connectors to hold the board securely in place, just in case you suddenly have an urge to shake the box every which way (something we obviously don't recommend).
Protected from dust, bumps and even lust, your latest version of the Raspberry Pi will be ready to do its very best!
1998 Raspberry Pi Black Enclosure: for using your Pi without opening the box
And for the purposes of extreme practicality, this Raspberry Pi 2 Model B accessory has all the slots you need to maintain your Raspberry Pi's connection with different accessories.
You can connect your camera and screen, see the battery level and there's even another slot you can pass GPIO cables through.
Technical specifications of the 1998 Raspberry Pi Enclosure
Dimensions: 94 mm × 63 mm × 30 mm
Weight: 36 g
Included: 4 bumpers, 2 screws and slots for vertical mounting
Resources for the Raspberry Pi 2 Enclosure
Watch this short presentation video by Adafruit's Lady Ada to find out even more about this Raspberry Pi 2 Enclosure! (2:30)
Customers who viewed this item also viewed