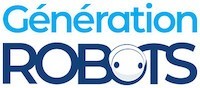 My Cart
0
item(s)
-
€0.00
There are no more items in your cart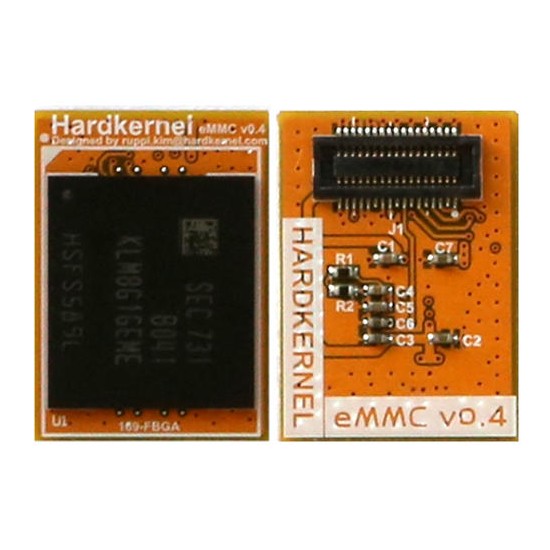 8 GB ODROID-XU3/XU4 eMMC Module (Linux)
Hardkernel |
A-000000-02070
Need a boost for your Odroid XU4 board? The 8 GB ODROID-XU3/XU4 eMMC Module should do the job no problem!
Including €0.01 for ecotax
eMMC card for Odroid XU4: 8 GB of additional memory
Lots of you have already tried and applauded the latest addition to the Hardkernel family, the Odroid XU4 board, which is smaller, more powerful and offers full software compatibility with the XU3. One of the great innovations of the XU4 is the possibility to use an eMMC card (8 to 64 GB!) to further increase the storage capacities of this superb development board.
And here it is! Version 5.0 of the eMMC card for Odroid XU4 offers faster read/write speeds than an Odroid microSD card. It comes pre-installed with XUbuntu 15.04, so you can use it straightaway!
Using the eMMC module for Odroid XU3/XU4
To use your eMMC module for Odroid XU3/XU4, you're going to need an eMMC/microSD adapter module, which we've included in our pack. The eMMC module fits very easily onto the eMMC reader, which you can then insert into a compatible microSD card reader. This lets you update the OS.
Technical specifications of the Odroid eMMC module
Compatible with Odroid XU3 and XU4
Write speed: 39.3 MB/s
Read speed: 140 MB/s
XUbuntu 15.04 (or newer) pre-installed for Odroid XU3 and XU4
Ready to use
eMMC Version 5.1 interface or higher version
JEDEC/MAMM version 5.0: HS400 interface with 8-bit DDR mode
eMMC/microSD adapter module included
PCB revision : 0,4
Customers who viewed this item also viewed