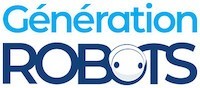 My Cart
0
item(s)
-
€0.00
There are no more items in your cart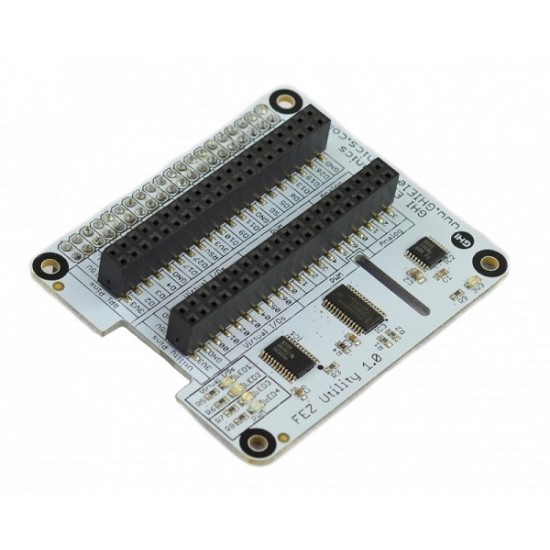 FEZ Utility
GHI Electronics |
A-000000-02081
If you've always wanted to open your Raspberry Pi up to the world of .NET Gadgeteer, it's high time you got your hands on this appropriately-named little FEZ Utility add-on!
FEZ Utility: a connection module for Raspberry Pi
The FEZ Utility is an add-on specially dedicated to Raspberry Pi users, and in particular to the owners of the now famous Raspberry Pi 2 B.
It connects to your programming board like a shield, thanks to its fully compatible female header, and offers a complete pinout (GPIO, PWM, analogue) that you can use to quickly and easily add .NET Gadgeteer devices to your Pi project.
A C# programmable Raspberry Pi 2 Model B
The FEZ Utility is equipped with a driver allowing you to immediately begin programming in C# on Windows 10, in Visual Studio 2015. Linux portability is also possible.
Technical specifications of the Gadgeteer FEZ Utility module
Original Raspberry Pi pinout fully reproduced on the female header (with labels)
Compatible with Raspberry Pi 2 Model B
5V-tolerant GPIO 14-pin header
14 PWM outputs
8 analogue inputs
4 LEDs, including 2 PWM LEDs ready for dimming
Operating temperature: -20 to 85 °C
Dimensions: 65 x 56 x 18.9 mm
Weight: 23 g
Resources for the UTLTY-SB-545 module
You'll find all the answers to your questions in the Online developer's guide to help you make the most effective use of your UTLTY-SB-545 module!
Customers who viewed this item also viewed