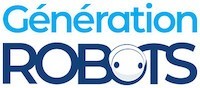 My Cart
0
item(s)
-
€0.00
There are no more items in your cart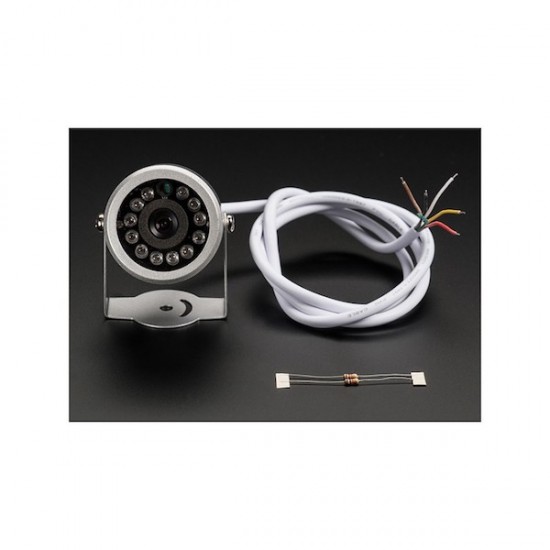 TTL Serial JPEG Camera with NTSC Video
Adafruit Industries |
A-000000-02028
The TTL camera module with built-in motion detection, for which you've no doubt already found a multitude of uses, now comes in a weatherproof IR camera version.
Whether you want to film animals, create a video surveillance system or shoot a video at night from a mobile robotics platform, this module will help you see in the dark!
Including €0.02 for ecotax
JPEG camera with motion detector: NTSC videos and JPEG snapshots in a single take
Are you familiar with the features of the TTL serial JPEG camera with NTSC video on which this new version is based? It's a small JPEG camera module with a motion detector capable of filming in NTSC format and of saving colour snapshots taken from video footage. These snapshots are in JPEG format for easier storage on an SD card. The videos and images are transmitted using the TTL serial port.
This mini-camera also has a whole set of extremely practical functions, in particular for those with a limited knowledge of photography, for example automatic white balance, automatic brightness and contrast management and a remote control system (between 10 and 15 metres) that can be adjusted according to your needs.
A serial JPEG video camera with weatherproof IR LEDs for night filming
This new version of the TTL camera module already proposed by Adafruit is in fact a weatherproof camera with nocturnal vision. Its metal housing protects it from moisture while its infrared LEDs ensure optimum night vision.
The camera's photocell detects failing light and will trigger a ring of 12 infrared LEDs if necessary to light up its immediate environment when shooting.
Technical specifications of the Adafruit IR Camera
Metal housing size: 50.8 × 50.8 × 63.5 mm
Weight: 150 g
Image sensor: CMOS ¼"
CMOS pixels: 30 M
Pixel size: 5.6 x 5.6 µm
Output format: JPEG / M-JPEG
Automatic white balance
Automatic gain
Electronic rolling shutter
Signal-to-noise ratio: 45 dB
Dynamic range: 60 dB
Max. analogue gain: 16 dB
Frame speed: 640x480 30 fps
Progressive scan mode
Viewing angle: 60°
Monitoring distance: 10–15 metres (adjustable)
Image size: VGA (640 x 480), QVGA (320 x 240), QQVGA (160 x 120)
Baud rate: default 38,400, max. 115,200
Current draw: 75 mA without IR LEDs, extra 250 mA with IR LEDs
Operating voltage: 5 Vdc
Communication: 3.3V TTL (3 wires: TX, RX, GND)
Resources for the IR JPEG camera
We've compiled a selection of the most useful links to help you get to grips with your infrared JPEG camera, including a comprehensive list of codes for Arduino and a tutorial that will guide you from A to Z.
Customers who viewed this item also viewed