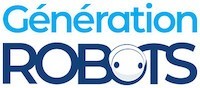 My Cart
0
item(s)
-
€0.00
There are no more items in your cart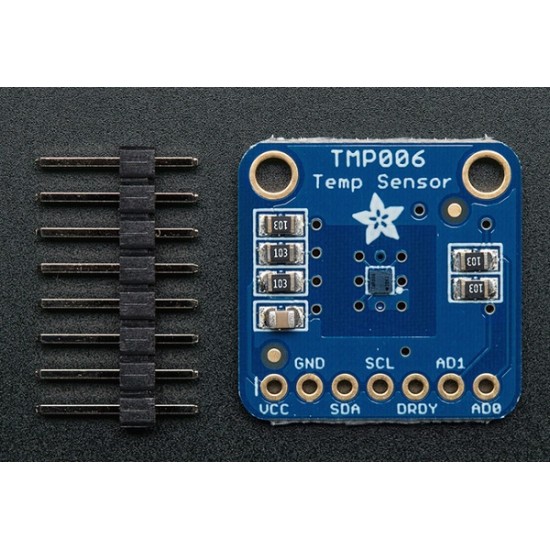 Contact-less Infrared Thermopile Sensor Breakout - TMP006
Now you can measure the exact temperature of an object without even touching it, thanks to the TMP006 infrared contactless temperature sensor cleverly integrated by Adafruit into a module for quick and easy use!
DISCONTINUED PRODUCT
A thermopile in an infrared temperature sensor 
The TMP006 Temperature Sensor developed by Texas Instruments is different from other temperature sensors in that it can measure an object's heat without actually coming into contact with it.
How? Using a thermopile, in other words an electronic device consisting of a series of thermocouples that converts thermal energy into an electric signal.
In practice, this IR thermal sensor deduces the heat of an object based on the infrared waves it emits. The voltage emitted by the thermopile depends on the amount of infrared captured.
Contactless thermal sensor: the extra Adafruit touch
In its "natural" state, the TMP006 is much too small to be easily integrated into an electronics project. Which is why Adafruit had the great idea of integrating it into an electronics board allowing you to connect up to 8 TMP006 modules to a single I2C bus.
And if you want to quietly get on with experimenting with your IR thermal sensor, there's also a 2.54 mm 8-pin header that can be easily soldered and used with a breadboard.
TMP006 IR Sensor: Predicting and Adjusting the Field of View
Technical specifications of the Contact-less Infrared Thermopile Sensor Breakout - TMP006
Dimensions (without connectors): 20 x 20 mm
This board uses I2C 7-bit addresses between 0x40 and 0x47, selectable with jumpers
3 and 5V compatible
Resources for the TMP006 Infrared Temperature Sensor
We've compiled a comprehensive list of links to help you assemble, use and program your temperature sensor with any microcontroller.
Customers who viewed this item also viewed