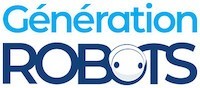 My Cart
0
item(s)
-
€0.00
There are no more items in your cart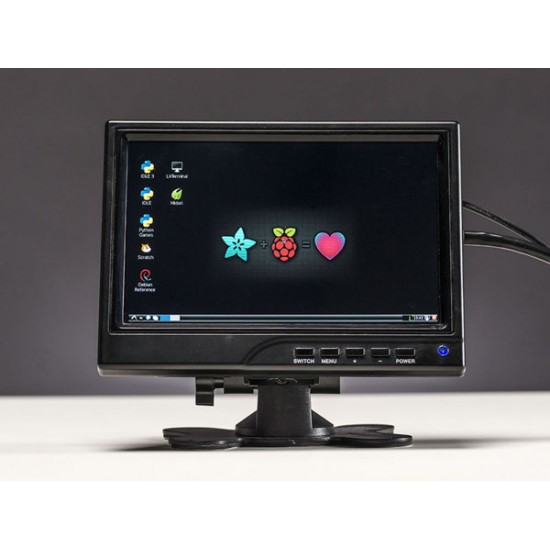 HDMI 4 Pi - 7" Display 1280x800 (720p) IPS - HDMI/VGA/PAL/NTSC
Offer your Raspberry Pi a screen worthy of the name with the HDMI 1280x800 display. It might be small, but it provides a very satisfactory resolution and numerous connection possibilities for your HDMI, VGA and RCA devices.
HDMI display: small but with a powerful resolution
With its 17.8 cm diagonal, the resolution performance of this small HDMI TFT display by Adafruit Industries won't disappoint.
Its plastic surround is equipped with all the connectors you need to operate the small TV screen:
A power outlet for the jack of the adapter provided;
VGA, HDMI and RCA connectors for all kinds of devices.
On the front, there are 5 buttons for turning on the screen and for accessing the screen settings menu, allowing you to adjust contrast and brightness. The "switch" button lets you switch from one device to another, although it can also automatically recognise the connectors used.
You can take photos with your display using your microcontroller or any other device equipped with HDMI, VGA or NTSC/PAL outputs. Please note though that if you want to use a device equipped only with a DVI output, you'll need to add a DVI/HDMI converter.
HDMI VGA display: everything you need for mounting
Your 7" display comes with everything you need, including of course the mounting holes and stand required for securing the screen in a specific place.
You'll also find 4 M4-compatible threaded mounting holes on the back of the display for securing it in another enclosure if necessary. Plus everything you need for attaching a video camera.
Technical specifications of the HDMI 7" display
Power: 5–24 Vdc
Current draw: 700 mA @ 12V
Display ratio: 16/10
Resolution: 1200 x 800
Visible area: 150 x 95 mm in 16/10
Brightness: 400 cd/m²
Contrast: 800/1
VGA, HDMI and RCA auto-detect
Dimensions of the display's plastic casing: 180 x 130 x 30 mm
Weight (excl. power cable): 290 g
Not HDCP compatible: cannot be used with "secured" HDMI sources
Resources for the HDMI VGA PAL NTSC display
Make sure you're familiar with the details of your HDMI VGA PAL NTSC display thanks to these links, compiled to guide you from A to Z!
Customers who viewed this item also viewed