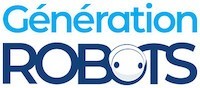 My Cart
0
item(s)
-
€0.00
There are no more items in your cart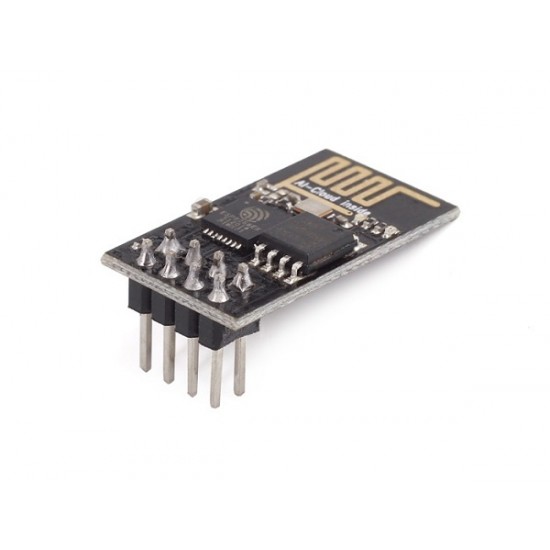 WiFi Serial Transceiver Module w/ ESP8266 – 1MB Flash
Seeed Studio |
A-000000-02145
This small module could well revolutionise the world of the IoT, and change the lives of its fans. The ESP8266 WiFi module has its own TCP/IP protocol for direct WiFi access, plus it has its own 32-bit processor!
Including €0.01 for ecotax
WiFi transceiver: connect to an existing network or create your own
The main advantage of this small but very powerful module is that it offers direct WiFi access by acting as both a receiver and a transmitter.
Technically speaking, it therefore allows you to create your own internet network, to which you can then connect all the receiver modules you like while providing easy access to a network (for example your home WiFi network).
ESP8266 WiFi module: an embedded 32-bit SoC
The ESP8266 WiFi transmitter module has its own SoC, exactly like on a Raspberry Pi. It's a 32-bit processor you can use to run your own applications. You also benefit from a small flash memory for storing your data.
Everything's included in a minimum of space, to avoid wasting room on your PCB so you can connect even more modules!
Technical specifications of the ESP8266 WiFi receiver
Flash memory: 1 MB
802.11 b/g/n WiFi interface
WiFi Direct (P2P), SoftAP mode
Integrated TCP/IP protocol stack
Integrated TR switch, balun, LNA, power amplifier and matching network
Integrated PLLs, regulators, DCXO and power management units
+19.5 dBm in 802.11b mode
Power-down leakage current < 10 uA
Low-power 32-bit processor you can use as an application processor
SDIO 1.1/2.0, SPI, UART
STBC, 1x1 MIMO, 2x1 MIMO
A-MPDU and A-MSDU aggregation with 0.4 ms guard interval
Wake up and transmission of packets in less than 2 ms
Standby power consumption of less than 1 mW (DTIM3)
Customers who viewed this item also viewed