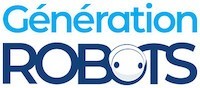 My Cart
0
item(s)
-
€0.00
There are no more items in your cart
ELEV-8 V2 KA Outrunner 1050 Kv Motor
This ELEV-8 replacement part is designed specifically for pilots of ELEV-8, Hex and Y-8 quadcopters. Fearing motor malfunction has become a thing of the past!
ELEV-8 V2 motor: a discreet and efficient motor for your ELEV-8 quadcopter
The ELEV-8 motor is designed especially for equipping the drones in the ELEV-8, Hex and Y-8 series. Which means you can safely use it as an ELEV-8 replacement part.
You can also use this motor in ELEV-8-motor-based drone projects. You'll need an electronic speed controller to control the drone's various motors independently.
Want to replace your drone's motor? Beware!
Each drone is different. If you need to change the motor in your drone or in your ELEV-8 quadcopter, always make sure you use a 100% compatible part.
Avoid mixing models and brands and choose an item from the specially designed range of ELEV-8 accessories. A non-compliant motor could seriously damage your drone.
Technical specifications of the 750-90008 ELEV-8 motor
Screw-on propeller adapter for a sturdy and reliable connection
Silent, efficient motor
Compatible with ELEV-8 V2, V1, Hex drones and Y-8 multirotor kits
Kv: 1050 rpm/V
Battery: 11.4V, 3S LiPo
Current: 6–15A (max. 19A for 15 sec.)
Shaft dimensions: 3.17 × 12 mm
Weight: 57 g
Dimensions: 28 x 32 mm
Resources for the ELEV-8 quadcopter motor
Looking for information on how to assemble, program and maintain your ELEV-8 quadcopter? Look no further, it's all here!
Customers who viewed this item also viewed