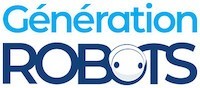 My Cart
0
item(s)
-
€0.00
There are no more items in your cart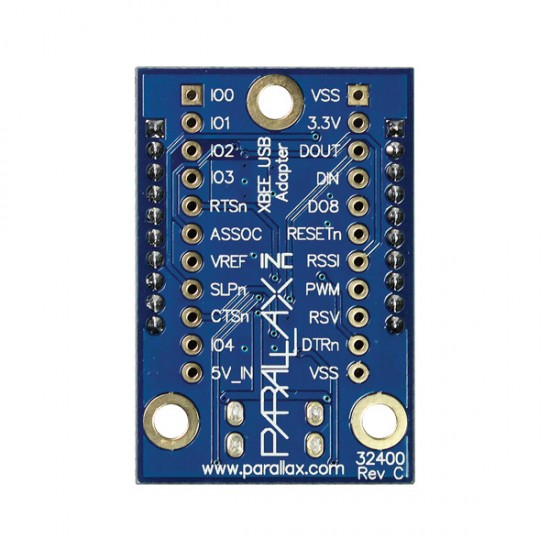 XBee USB Adapter
The XBee USB Adapter comes as a partially assembled kit for rapidly connecting your XBee modules to your microcontroller or PC.
An XBee USB adapter for rapid microcontroller connections
The 32400 XBee USB Adapter is a fast solution for connecting either to any 3.3 or 5V microcontroller or directly to your computer for programming.
With this adapter, you can configure your XBee or XBee Pro module directly using the Digi X-CTU software.
A USB XBee module that solves your XBee compatibility problems
Using an XBee module on a breadboard can pose problems caused by pinout issues: the XBee module has a 2 mm pin spacing while breadboards have a standard 2.54 mm spacing.
The XBee USB Adapter solves this spacing problem – not only are its sockets compatible with all XBee modules but it also has a standard 2.54 mm SIP header (that you'll need to assemble) for connecting your modules directly to a breadboard.
You can also solder your connections or use plug-in cables. The module includes 3 mounting holes.
Learn more about the Parallax XBee USB Adapter in thie video
Technical specifications of the USB XBee Adaptor
Supply: 5V from the USB or VDD pin, 3.3V generated on the board
Dimensions: 38.3 × 25.6 × 14.8 mm (with headers)
Operating temperature: -40 °C to +70 °C
XBee module configuration with the simplified Digi X-CTU software
3.3V/1A voltage regulator
Converts the 2 mm spaces between each XBee module pin into breadboard-compatible 2.54 mm (0.1") spaces
4 status indicator LEDs: power, RSSI, associate and mode (sleep/on)
Pinout compatible with other XBee adapter modules
Kit contents:

1 XBee USB Adapter
2 pre-installed 10-pin 2 mm sockets
1 40-pin SIP header (to be soldered)
Resources for the 32400 XBee module
We've gathered all the information you'll need for your XBee USB Adapter below:
Customers who viewed this item also viewed