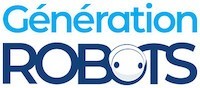 My Cart
0
item(s)
-
€0.00
There are no more items in your cart
RFID 13.56 MHz/NFC Card Pack (x5)
To further increase your creation possibilities in the fields of RFID and Internet of Things, discover the pack of 5 NFC 13.56 MHz cards we've got in store just for you!
DISCONTINUED
NFC/RFID cards: for the best long-range communication performance
You've already tried your hand at neat experiments with low-frequency 125 KHz cards. Let's get serious with the Near Field Communication technology! These NFC/RFID 13.56 MHz cards by Cooking Hacks allow greater data communication over a distance of up to 10 metres. These cards' dimensions are very close to the standard credit card format, making them perfect for projects involving a card to be kept in a wallet or in a card holder.
Pack of 5 13.56 MHz cards: perfect for getting started with the Internet of Things
Applications involving the RFID technology and the IoT are incredibly numerous: you many need more than 5 RFID cards to explore them all! Secure portals, electronic identification, smart lighting, contactless payment, robotised control... Plenty to make the most of your pack!
Technical specifications of the RFID 13.56 MHz/NFC card pack
This pack contains 5 NFC/RFID 13,56 MHz cards.
Range: max. 10m
Dimensions: 81 × 54 × 1 mm
Resources for the pack of 5 RFID cards
Read on to discover the secrets of the NFC/RFID technology:
Customers who viewed this item also viewed