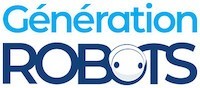 My Cart
0
item(s)
-
€0.00
There are no more items in your cart

PiStorms Base Kit - Raspberry Pi Brain for LEGO Robot
The PiStorms Base Kit gives you the chance to offer your NXT or EV3 creation the possibilities of a Raspberry Pi. PiStorms comes in the form of a shield you quite simply place on top of your board to enjoy more control than ever over your Lego motors and sensors.
DISCONTINUED.
PiStorms Base Kit: the shortest route between Raspberry Pi and Lego
Because it's designed to adapt to the GPIO mapping of the Raspberry Pi A+ and B+ and the Raspberry Pi 2 B, connecting PiStorms to your Pi to transform it into a Mindstorms Raspberry Pi is child's play.
You'll then have two separate compartments (one for controlling motors, the other for controlling sensors) equipped with four connectors and each with its own I2C address.
PiStorms is delivered equipped with its own 2.4" LCD touchscreen as well as an LED accessible from both the "motor" area and the "sensor" area during programming.
You can use the green terminals included on PiStorms to connect your power source (make sure you have a holder for 6 AA batteries or the rechargeable battery pack designed for PiStorms). Your PiStorms will then fit into a Lego base frame, to which you can add the EV3 or NXT parts of your choice.
A Lego Raspberry Pi offering absolute control of your motors and sensors
Integrating a Raspberry Pi into your Lego creation will open the door to brand new features, including:
Timed control of your motors, allowing you to run each motor for a specified amount of time;
Speed, brake and float control;
Abrupt stopping of motors;
Encoder control, allowing you to return the encoder to its initial position after stopping a motor;
Reading data from analogue NXT, I2C and EV3 sensors;
Reading the data of each motor encoder, etc.
Technical specifications of the PiStorms Base Kit
The PiStorms Base Kit contains:
1 PiStorms controller V2
1 Lego-compatible frame
1 Lego stylus
Downloadable software and sample programs
Raspberry Pi 3 not included
Supply: 8V, 1.5A (minimum 6.8V and 1.5A with motors running)
2 x 2 ports for EV3 or NXT motors (4 ports with an I2C address)
2 x 2 ports for EV3 or NXT sensors (4 ports with another I2C address)
2.4" LCD touchscreen
1 LED
Resources for the PiStorms Raspberry Pi
A complete list of guides, tutorials and download links are waiting for you below, so you can make the very most of your PiStorms Base Kit!
Anonymous A. published the 02/01/2018 following an order made on 02/01/2018
The product came literally rattling in a cardboard box. The screen on the PiStorms kit could be scratched this way, the capacitors on the back side of it could be torn off during the transport, the mounting screws were missing. I contacted Generation Robots about that, received NO reply from them. After a few days I received an e-mail from GMail telling me it was unable to deliver the e-mail because Generation Robots' mailbox was over the disk quota. I contacted MindSensors about missing screws - they did not sent me the tech specs of the screws I asked about, but they asked about my address and they sent me the screws (I'm still waiting for them). To sum up, both my experience as product user and as Generation Robots customer is way below what I expected. I think the price for PiStorms is pretty much premium but the treatment I got as a customer is way below what I am used to. I hope the screws will finally arrive and I will be able to finally test if it is working, because of the way the product was packed I'm not sure at all if it works. A single piece of foam would fix this all, gentlemen. Shame on you.
Comment from Génération Robots the 02/01/2018
Dear customer, First of all, please receive our apologies for this delayed answer. With the end of year, we were not able to send you a reply as quickly as we usually do. We are truly sorry to learn that you received your product this way. I checked with our logistics department, and it appears that in the last units of PiStorms kits we received from the manufacturer, there was no foam or inner protective packaging at all. We have never encountered this issue before, and unfortunately it went unnoticed when we received our last order from Mindsensors. We are currently in touch with them to find out what happened, and determine what can be done to prevent this problem in the future. On our side, though it is difficult for us to open and check every single box we receive, from now on we will pay specific attention to these products. We will also check this matter with non fitting screws. We would be glad to provide you with any replacement part, or support, should you have trouble having the kit work properly. Please be assured that satisfaction of our customers is our priority, and we are doing our best to continously improve our quality of service. All our team wishes you a happy new year, and stays at your disposal for any further assistance.
Show exchanges
Hide exchanges
Customers who viewed this item also viewed