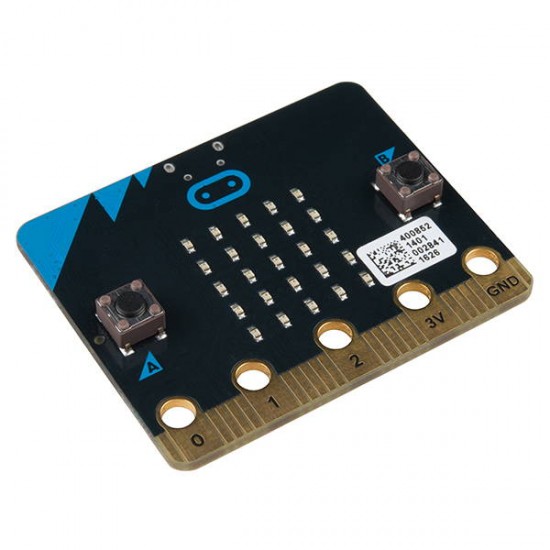 micro:bit board
An innovative collaboration between the BBC and its partners aimed at developing IT learning and programming, the micro:bit is a small computer embedding a single board. One million of them have been distributed since their release in summer 2015, and it should not end there!
BBC micro:bit: a fully programmable pocket-sized computer
Half the size of a credit card and simple in design, the BBC micro:bit board is offering school teachers a new way of introducing their pupils to the joys of electronics programming.
It is equipped with an ARM processor, numerous  pin and I/O ports, colour LEDs, a set of sensors (magnetometer, accelerometer, temperature sensor, etc.), and various programmable buttons. You can connect the micro:bit to a mobile phone using a micro-USB socket. With its Bluetooth Low Energy antenna, it can interact with other devices or connect you to the internet.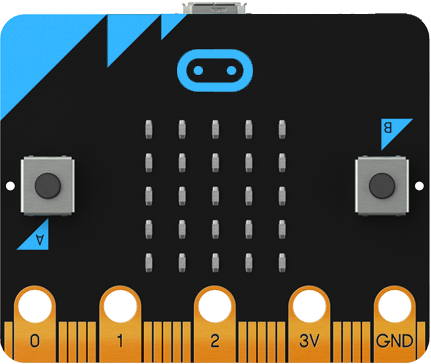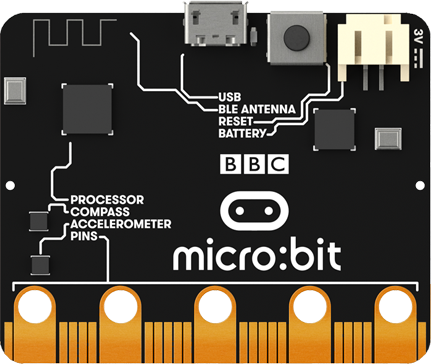 Micro:bit school projects
The micro:bit offers many interactivity possibilities (with buttons and a matrix of 25 programmable LEDs, for instance) so you can create all the objects you can think of: a display panel, a weather station, animations, or even small games!
It's also an app that can be downloaded for Android or iOS and that simplifies the programming task enormously. You can also code on other editors such as JavaScript, Microsoft Block or Python. You'll just need to upload the program on a server and then install it on your micro:bit.
Technical specifications of the DEV-14208 micro:bit board
Nordic nRF51822 microcontroller
RISC 32-bit 16 MHz Cortex ARM-M0 processor (ARMv6-M architecture)
RAM memory: 256 kB Flash
Static memory: 16 kB
Bluetooth 4.0 Low Energy connector / master and slave 2.4 GHz 
Battery holder connector 
Battery holder (2 LR03/AAA) 
BLE antenna
micro-USB socket 
"R" reset button 
Yellow system LED 
"A" and "B" programmable buttons 
Square 25 LED matrix (5x5 red programmable LEDs) 
Embedded light sensor, temperature sensor, magnetometer and accelerometer
3 analogue/digital I/O rings (compatible with crocodile clips or 4 mm banana plugs)
3V PWR port, GND ring
3 P1-P3 ports
20-pin edge connector, standard connection, labelled P3-P22
Ressources for the BBC micro:bit board
Ready to adopt micro:bit in your school? Check out the full documentation which we've provided here!
Customers who viewed this item also viewed