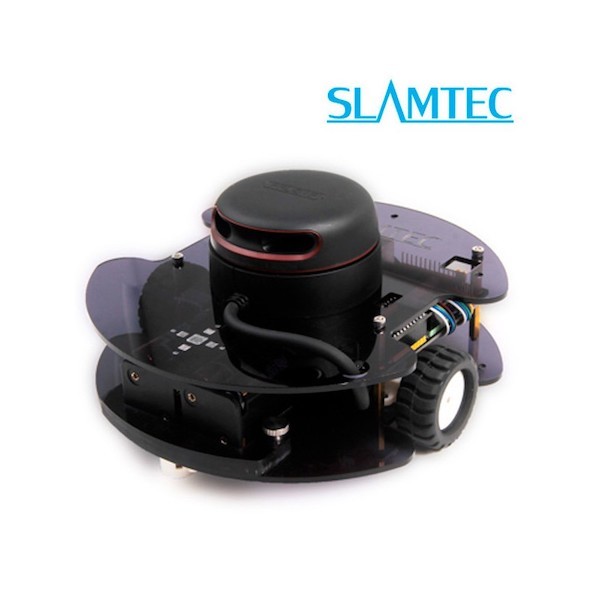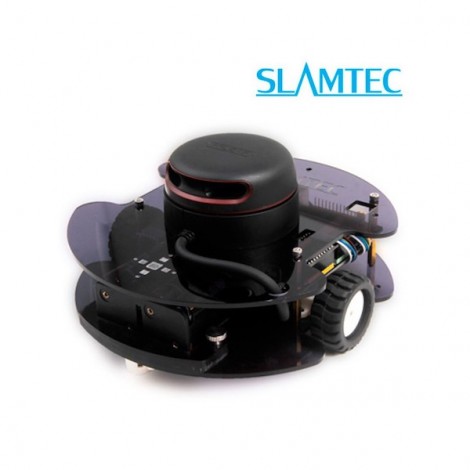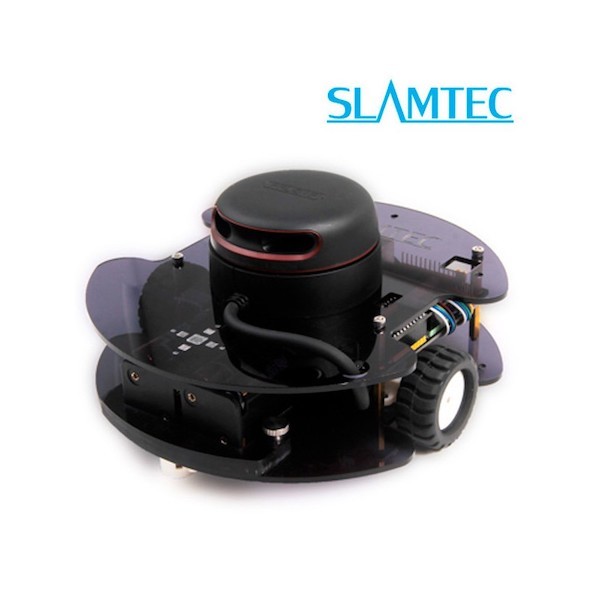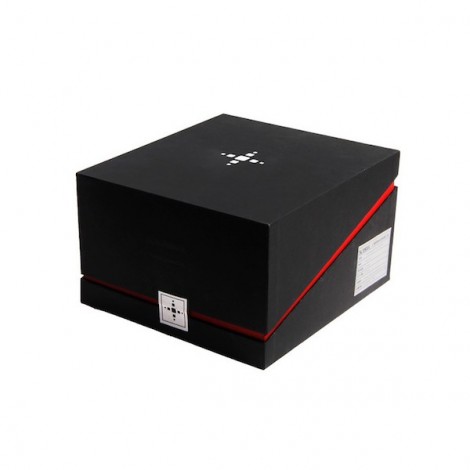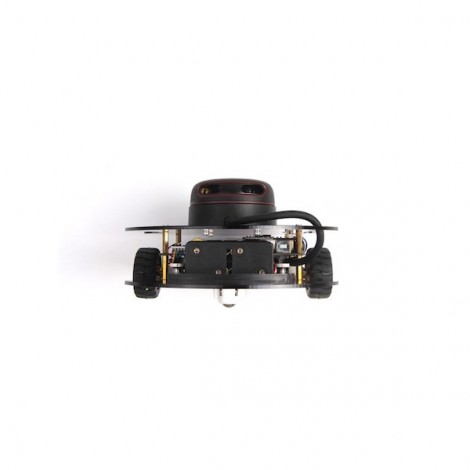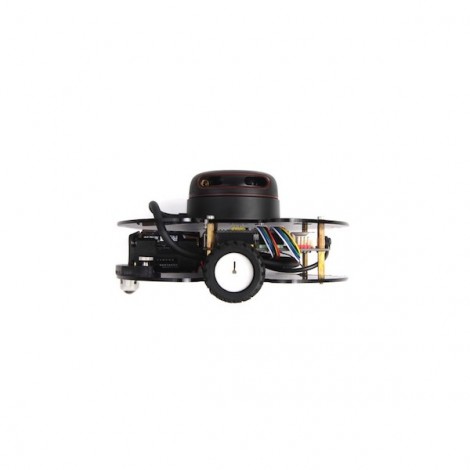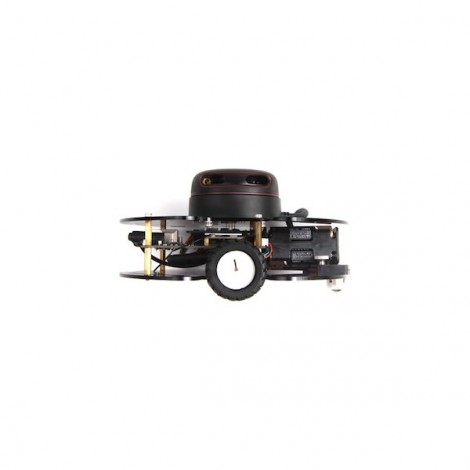 SDP Mini Mobile Base
Slamtec | A-000000-02730
With the SDP Mini mobile base, Slamtec introduces a comprehensive robotic navigation solution (hardware and software) allowing your robotised platform to detect obstacles and map its environment.
DISCONTINUED PRODUCT
SLAMWARE CORE + Breakout 3.0 board + RPLIDAR A2 Sensor = SDP Mini
The SDP Mini mobile base is assembled by three key components including:
A SLAMWARE CORE unit which processes the information sent by the RPLIDAR sensor and communicates via a serial port or an Ethernet bus;
A SLAMWARE Breakout 3.0 board providing interfaces to the RPLIDAR sensor but also the network, your PC, and all the sensors and actuators you wish to connect;
An RPLIDAR A2 laser sensor designed by Slamtec, performing a 2D 360-degree scan of your mobile robot's environment. It also offers mapping and modelling functions for obstacle detection and terrain analysis.
Combined on your mobile platform, these 3 elements form the nerve centre of a mobile, autonomous and intelligent Slamtec robot, able to assess its environment and act accordingly. You also get a brush motor that you can control and upgrade using the SLAMWARE software.
Many software tools for your mobile robot
In addition to these essential hardware items, Slamtec also provides various software tools that you can download on your computer via SLAMCORE.
Robot Studio is a graphical user interface for connecting to SLAMTEC devices. With this tool, you can control and debug mapping and moving operations, and so on.
The SLAMWARE web portal offers direct access to SLAMCORE to update the firmware, configure the WiFi connection, reboot the module, and perform other basic operations.
SLAMTEC has also designed a mobile application especially for the SDP Mini, allowing you to control and locate your mobile robot using your smartphone or iPhone.
Other tools are available: please check the wiki page of the SDP Mini mobile base (link included in the Resources section below).
Technical specifications of the Slamtec mobile base
Dimensions: 185 mm +/- 5 mm (diameter), 100 mm +/- 5 mm (height)
Weight: 0.85 kg +/- 0.05 kg
Material: acrylic
Centre of gravity:
Height: 47 mm
Location: 5 mm backward of the centre point
RPLIDAR A2:
Maximum range: 8 m (based on white objects with 90% reflectivity)
Resolution: 5 cm
Mapping:
Maximum area: varies according to the environment and the batteries
Movement:
Average speed: 0.25 m/s
Maximum speed: 0.35 m/s
Software interface: SLAMWARETM Windows/Linux/Android/IOS SDK
Power dissipation and autonomy:
Operating current: 0.7A
Autonomy: 2 hours
Power supply: 8 AA batteries (not included)
Working environment:
Temperature: -10°C ~ -40°C
Humidity: 30% ~ 70%
Resources for the SDP Mini
Explore in greater detail the possibilities offered by the SDP Mini mobile base from Slamtec thanks to the following links:
Data sheet
Code douanier

8509809000

Origine

CN
Customers who viewed this item also viewed