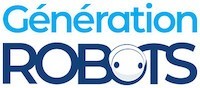 My Cart
0
item(s)
-
€0.00
There are no more items in your cart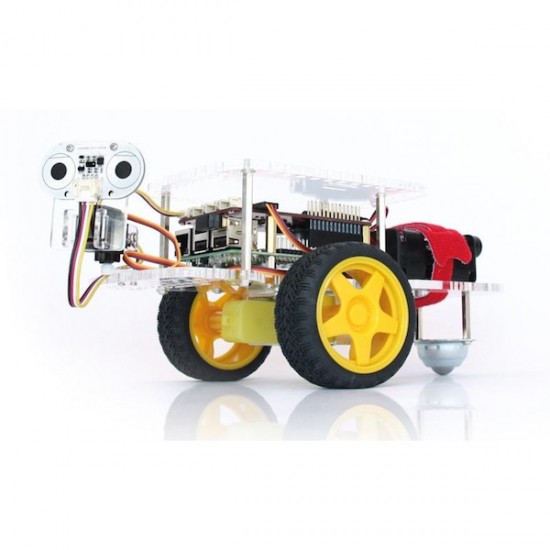 GoPiGo3 Starter Kit (Beginner)
The GoPiGo3 Starter Kit for beginners is a good gateway to the world of robotics on Raspberry Pi: easy to use and exciting!
GoPiGo3 Starter Kit (Beginner): the complete solution for building your first robot!
The GoPiGo3 Starter Kit (Beginner) includes a complete robotics set, with all the hardware, electric and electronic components you need to launch your first project using Raspberry Pi (regardless of the version). GoPiGo is fully compatible with your Pi board. Just connect your GoPiGo3 microcontroller and assemble the kit, and you'll get your own Raspberry Pi mobile robot!
The kit includes everything you'll need to improve your creation, for example a distance sensor, a humidity sensor, or a microSD card for data storage. Other accessories are available if you want to take things further!
A programming environment made for beginners
The Dexter Industries team has developed a powerful OS, designed for both beginners and advanced users. It includes Bloxter, their visual programming editor similar to Scratch, with tutorials and programming courses to help you get started. If you're a Python expert, the GoPiGo community offers lots of projects available for you to test!
Technical specifications of the GoPiGo3 Starter Kit for mobile robots
Programming languages: Python, Scratch, Java, NodeJS, C/C++
Compatible with Lego Technic parts
From 9 years
Operating voltage: 7-12V
External interfaces:

I2C ports: 2 Grove ports connected to the Raspberry Pi I2C bus through a level conversion chip
Serial ports: 1 Grove port connected to serial pins on the Raspberry IP through a level conversion chip
Analogue/digital ports: 2 Grove ports connected to the GoPiGo3 microcontroller
The GoPiGo3 Starter Kit (Beginner) includes:
1 GoPiGo3 Base Kit with:
1 GoPiGo3 board
Chassis materials: frame, 66.5 mm wheels, various hardware
Motors
Encoders: 2 magnetic encoders with 6 pulse counts per rotation (with 120:1 gear reduction, i.e. 720 pulses per wheel rotation)
Power battery pack and cable (batteries not included: requires 8 AA batteries)
1 screwdriver
1 Raspberry Pi 3 B board
1 GoPiGo servo pack
1 distance sensor

1 microSD card with the DexterOS software
1 USB 8 GB pilot (for updating and storing files and photos)
1 wall power supply (110–240V)
Resources for the GoPiGo3 Starter Kit (Beginner)
You'll find lots of useful additional information about the GoPiGo3 Starter Kit by clicking on this one link
What is the difference from the GoPiGo3 Starter Kit (Advanced) ?
The Beginner kit comes with an 8GB USB Drive and the Dexter OS software.
Data sheet
Programming language

C

Programming language

JavaScript

Programming language

C++

Programming language

Java

Programming language

Blocks

Programming language

Python

Age group

12-14 Jahre

Age group

9-11 years

Age group

15-17 years

Compatibility

Computer

Power supply

Batteries

Robot type

Mobile robot

Robot type

Building set
Customers who viewed this item also viewed