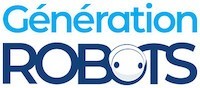 My Cart
0
item(s)
-
€0.00
There are no more items in your cart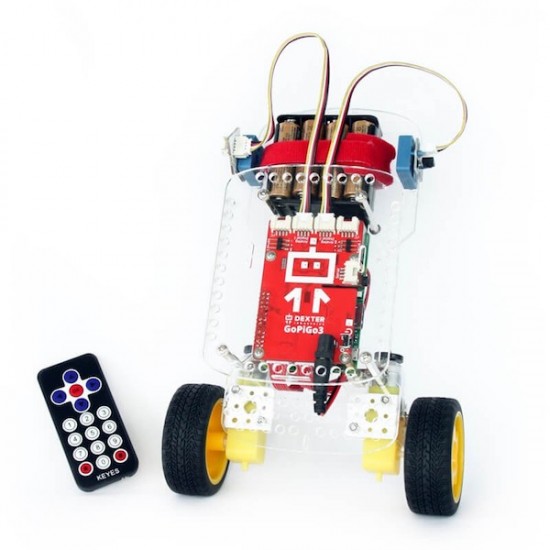 GoPiGo 3 BalanceBot Extension Kit
Dexter Industries |
A-000000-02944
The BalanceBot kit for GoPiGo3 offers you a new means of making the most of your Raspberry Pi. This time, your robot will learn how to roll bipedally!
Including €0.02 for ecotax
GoPiGo3 BalanceBot Extension Kit: rise and walk
Or rather... roll! With the GoPiGo3 BalanceBot, an extension kit specifically made for GoPiGo3, you can design a full mobile robot that's able to stand upright on two wheels. It can keep its balance effortlessly thanks to an integrated IMU and can be controlled from a distance with an infrared remote. You robot is equipped with an IR receiver for processing orders remotely.
GoPiGo3 extension kit: do not forget your base kit
Extension kit means... base kit required! With the GoPiGo3 BalanceBot kit, you will have everything you need to upgrade the main GoPiGo3 components, so you can't get started without your base kit which includes a GoPiGo3 board, wheels, motors, encoders and chassis elements. Please note that the Raspberry Pi programming board is not included in any of these kits, so do not forget to buy it separately!
Technical specifications of the BalanceBot kit
Does not work with GoPiGo2 or GoPiGo1
Included:
BalanceBot Power Cable (longer than the original one that comes with the GoPiGo3 base kit)
IMU
Infrared receiver
Infrared remote control
3 sensor mounts
Not included (but required):
Raspberry Pi (B+ or 3 recommended)
GoPiGo3 Base Kit
8 AA batteries
Mini WiFi dongle
Raspbian for Robots SD card
Resources for the GoPiGo3 extension kit BalanceBot
A self-explanatory video, a very useful assembly guide... Let us help you get started with your BalanceBot kit for GoPiGo3!
Customers who viewed this item also viewed